Step into our time machine, babe because we're going back a few decades! Can you tell we're stoked? What better time to dust off those platform shoes you've been hiding away and finally put them to use?  We've put together 4 Halloween looks that you NEED TO DO this October. So grab your Pizza Pockets and SunnyD, because we're going on a ride back in time! Keep scrolling.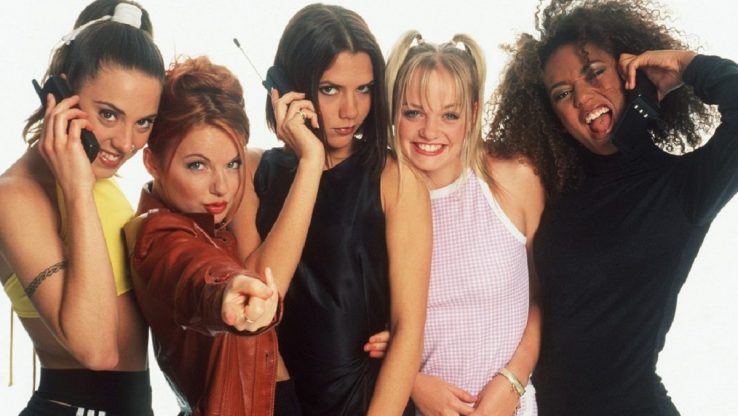 Zigazig ah
This Halloween look is so classic, you can pull it off almost every year. And let's be honest, the solo act is never as good, so you'll need to grab four of your besties to help spice up your life.
Sporty Spice: Most commonly seen wearing a high pony, this look can be pulled off easily! Come to Blo and ask for the Hunt Club, you can even pair it with one our My Kitsch Scrunchies. As for makeup, Sporty Spice keeps it simple. Pair this pony with our Daydreamer look which features palettes of nude, pink and blush.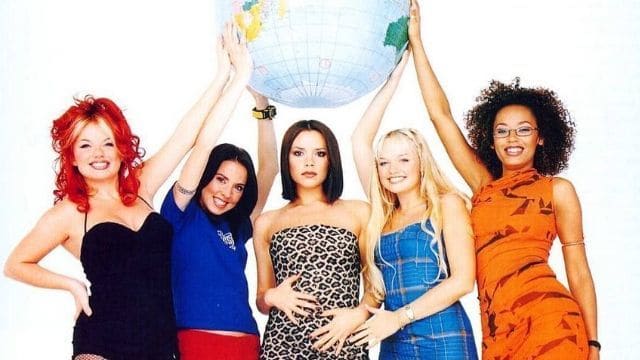 Ginger Spice: Ginger Spice likes to mix it up (because redheads have more fun, right?). Her most common look is a simple updo, featuring a pony turned upside down, with some extra clips in the back and strands in the front. Ask for an Up Do a La Carte when you book your appointment and bring us some of your fav hair pictures of Ginger! As for makeup – go bold or go home! Ask for our City Night Socialite makeup application which features a smoldering eye with a custom color palette. This is the perfect time to whip out those platforms!
Scary Spice: We love her natural curls – and we're jealous if you're lucky enough to have them. Next time you're in bar, ask about our UNITE Boing line – made specifically for girls with curls! As for makeup – ask about our Cabana Queen look which features some contouring, a healthy application of bronzer and a touch of blush to help perfect this Scary Spice look!
Posh Spice: So eloquent and classy, one of our favorite looks. Ask for our Executive Sweet style while in bar – we're talking SUPER sleek, straight hair with a hint of shine and gloss. Pair this 'do with our Class Act makeup application featuring a dramatic cat eye paired with a bold lip. Don't forget your little black dress and Nokia phone!
Baby Spice: Baby Spice has one 'do you always see her rocking – do we even need to say it?  You can even spice it up (see what I did there?) by asking for some space buns instead of the traditional pigtails. As for makeup up – keep it simple with our Wedding Belle look for a delicate, soft application. Dress it up with some My Kitsch hair accessories and some wedges!
It's Britney, B*tch.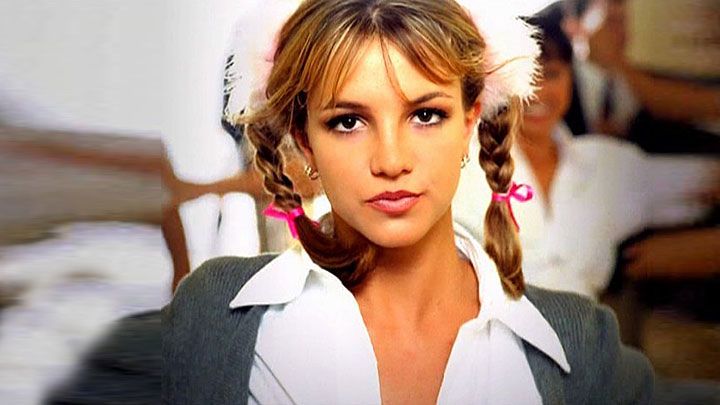 Getty images
We're talking classic Britney here! This dual braid is easily achievable and a dream to maintain throughout the night – even while playing with hearts and getting lost in the game. Ask for an Up Do a La Carte and bring in some inspo. P.S. We can add in any hair accessories you have, so bring them with you to your appointment!
With a new white tee, you fresh
We're loving J-Lo in the newly released movie Hustlers, so we're going old school with Jenny From The Block. Released in 2002, Jenny's style is our crush everyday – not just on Halloween! This look can be pulled off easily at Blo! Ask for our Red Carpet hair style which features smooth tresses and lots of body. It's the perfect 'do to make the paparazzi snap! Next ask for our Cabana Queen makeup look for contouring, bronzer and a touch of blush. Now just add a side of Ben Affleck, and you're ready for the night.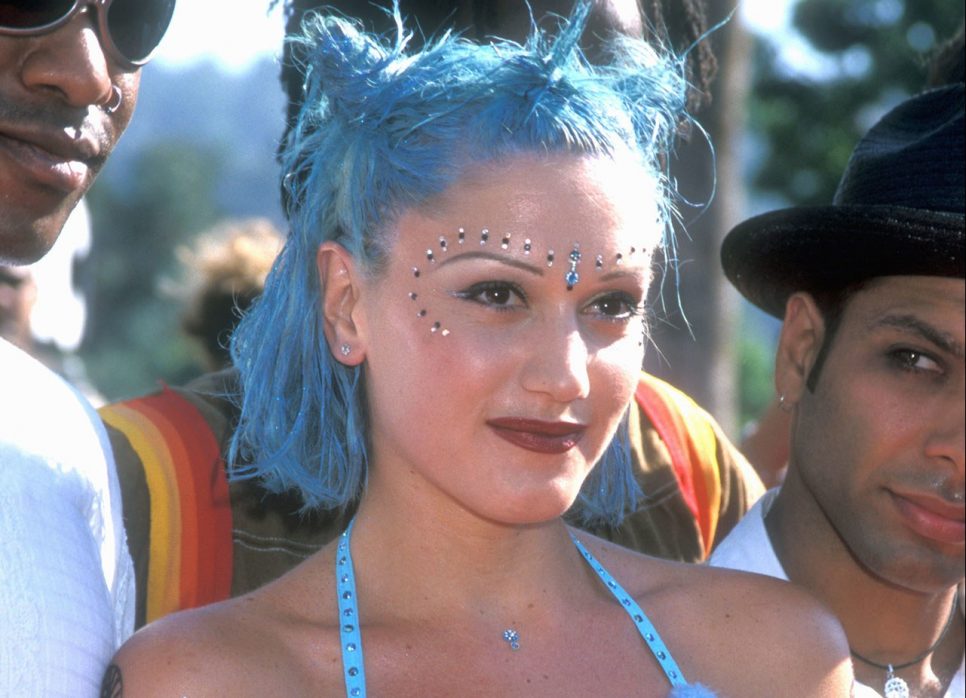 Walking in Spider Webs
Old school Gwen Stefani is #1 on our list for retro Halloween. We're talking pre-Blake Shelton here (we still love you Blake). This beauty was known for her crop tops, bedazzled accessories and crazy hair styles. We're crushing on two of her main looks here: this easily achievable blue 'do, and a simpler look if you can't commit to blue hair. While in bar, ask for an Up Do a La Carte and bring in this inspo. These out of control space buns are definitely a staple in any Gwen Stefani look. The second look is classic edgy Gwen, featuring a high pony with a pouf (remember those?). Let's not forget about makeup, Gwen is wearing our Class Act makeup application which features a dramatic cat eye, bold red lips and lashes. Bring in your face gems and we can add them on for you!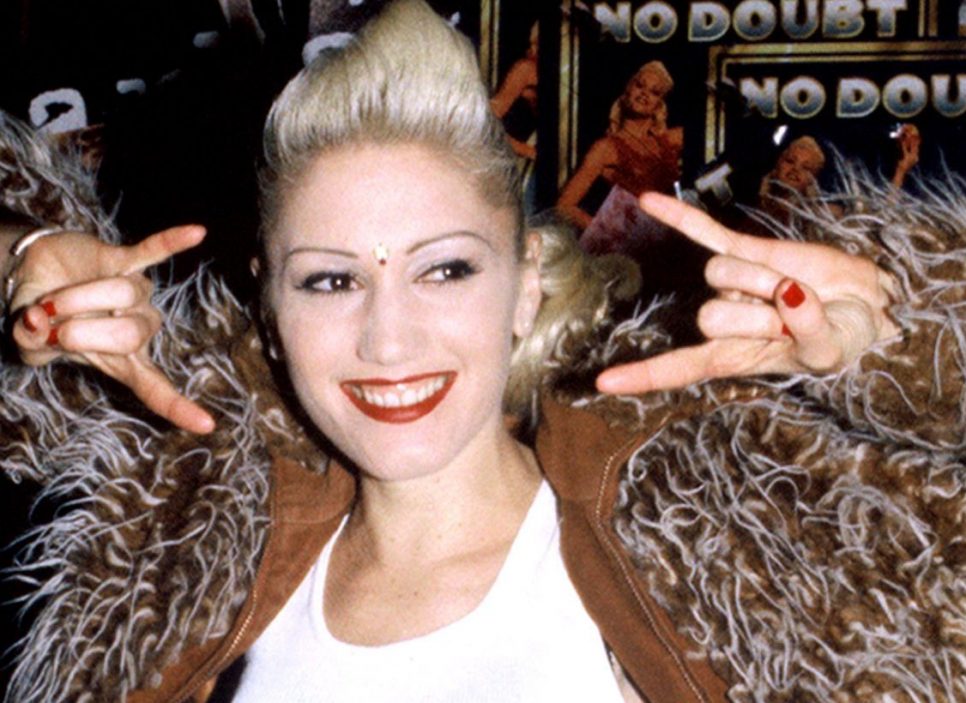 P.S Bring in any hair accessories for your costume to your Blo appointment! And if you forget, don't worry! You can check out our Pink Pewter or My Kitsch hair accessories in-bar.
Don't forget to book ahead, Blo Babes!
Happy Haunting!
xo, Blo