Hair comes the sun, and just in time! Did you hear? Our blo tab sale is back and hotter than ever. Starting today, you can make your move on this fab sale and get 8 blow outs for the price of 6! Just in case you missed it, that's 8 blow outs for the price of 6! That's flawless hair all summer long…or until our next tab sale!
PLUS, we're

giving away

a blo tab RIGHT NOW on Instagram! Check it out: @bloheartsyou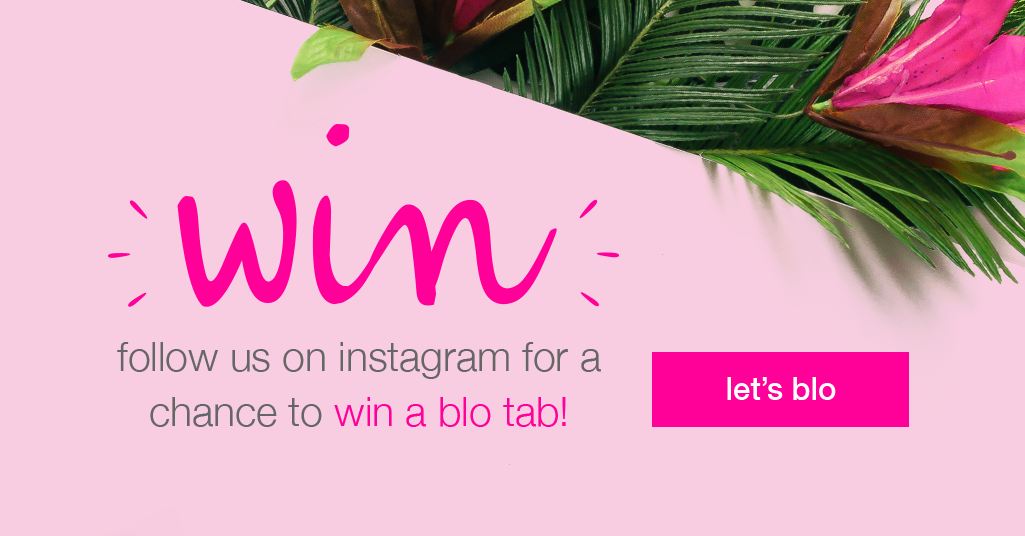 Don't forget…
You can use your tab at ANY blo-cation in the country of purchase
Your tab never expires
You can gift a tab to anyone – your favorite boss babe, bestie, sister, daughter or treat yo' mama!
The limit is 5 tabs per Guest – that's 10 free blow outs!
How much is 8 for the price of 6? We've crunched the numbers:
US – $240 or $30 per blow out*
*Austin, Atlanta, Boston, Colorado, Carlsbad, Connecticut, Chicago, DC, Gaithersburg, Houston, LA, NYC, San Diego, San Francisco– $270 or $33.75 per blow out
*Birmingham, MI  – $228 or $28.50 per blow out
*Detroit, MI  – $210, $26.25 per blow out
Canada: Toronto & Vancouver – $270 or $33.75 per blow out
Philippines – Php3000 or Php375 per blow out
Don't forget, we're literally celebrating this occasion by giving away a blo tab right now! Head on over to our instagram for all the details!
Contact your local Blo Blow Dry Bar to take advantage of this HOT offer!
xoxo
Blo