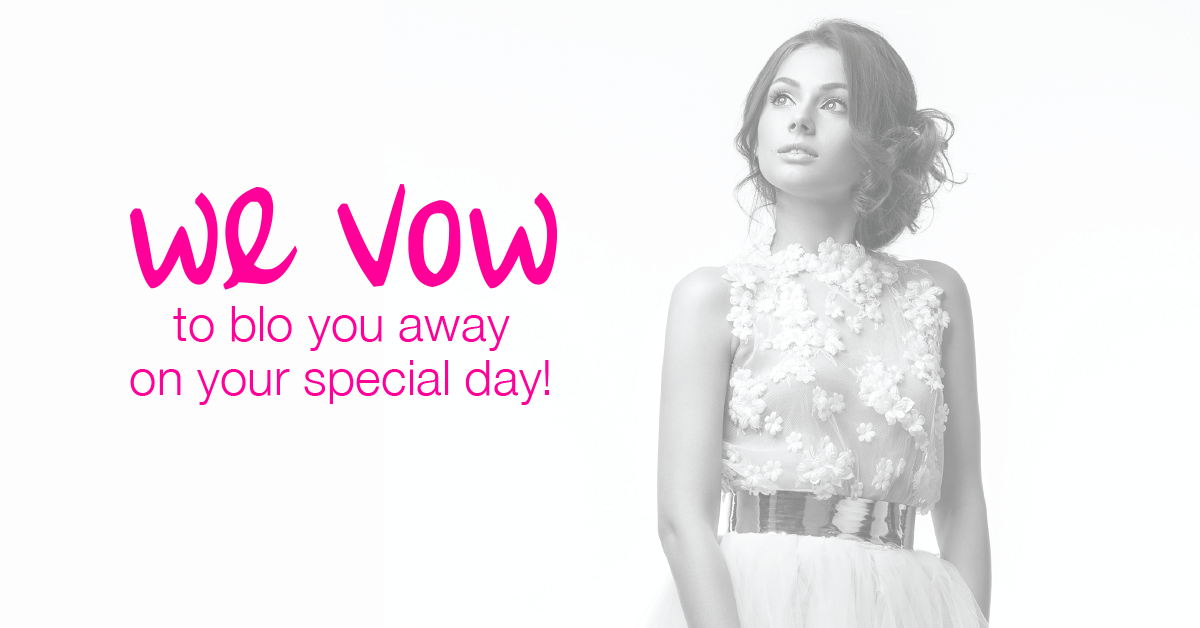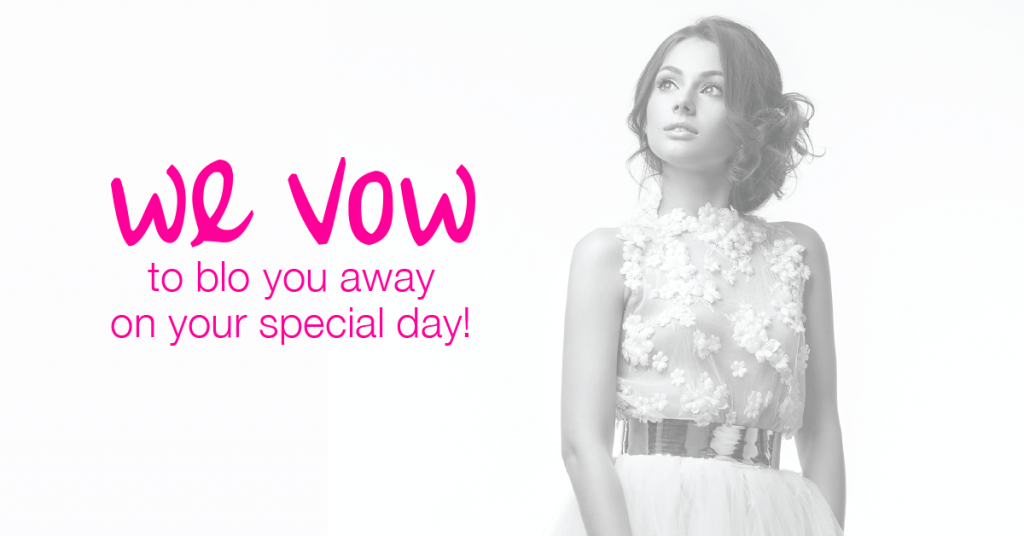 Recently engaged or planning a bachelorette for your tress friend forever? We vow to blo you away!
It's no secret that Blo hearts wedding belles and aisle-worthy coifs.
Our signature Blo Bridal service includes a personalized consultation prior to garter belt removal, as well as group styling for brides and their entourage, both in bar and on location. Call or visit your local Blo to get started!
Not sure which style says 'til tress do you part? Here's a few of our favorite bridal 'do's to help you get inspired for wedding season at Blo!
braided boho beauties
For those boho brides or beachy bridesmaids, tie the knot with braids and waves this summer! Our Go Fish plait and Pillow Talk waves are a match made in (hair) heaven.
(Hair: Blo Carlsbad)
say 'I 'do' with an updo!
This sums up bridal bliss – soft, romantic and ethereal. If you're looking to go glam with an Up Do A La Carte, add a little bling with a bejewelled accessory or if you're going destination, why not adorn your crown with fresh flowers? (Hair: Blo Beverly Hills) 
all tressed up for your close up!
Here comes the bride all tressed in glossy, vintage waves! This look is classic, with a nod to those iconic 'Old Hollywood' finger waves, but with a softer, modern approach.
(Hair: Blo Coral Gables)

Looking for more inspo? Check out our Blo Bridal Pinterest board! Say "I do" to the 'do or forever hold your peace.
And don't forget about our beauty services! Look for our "beauty mark" to see which blo-cations can accomodate all of your bridal needs.
We can't wait to get you aisle-ready!
xo, Blo