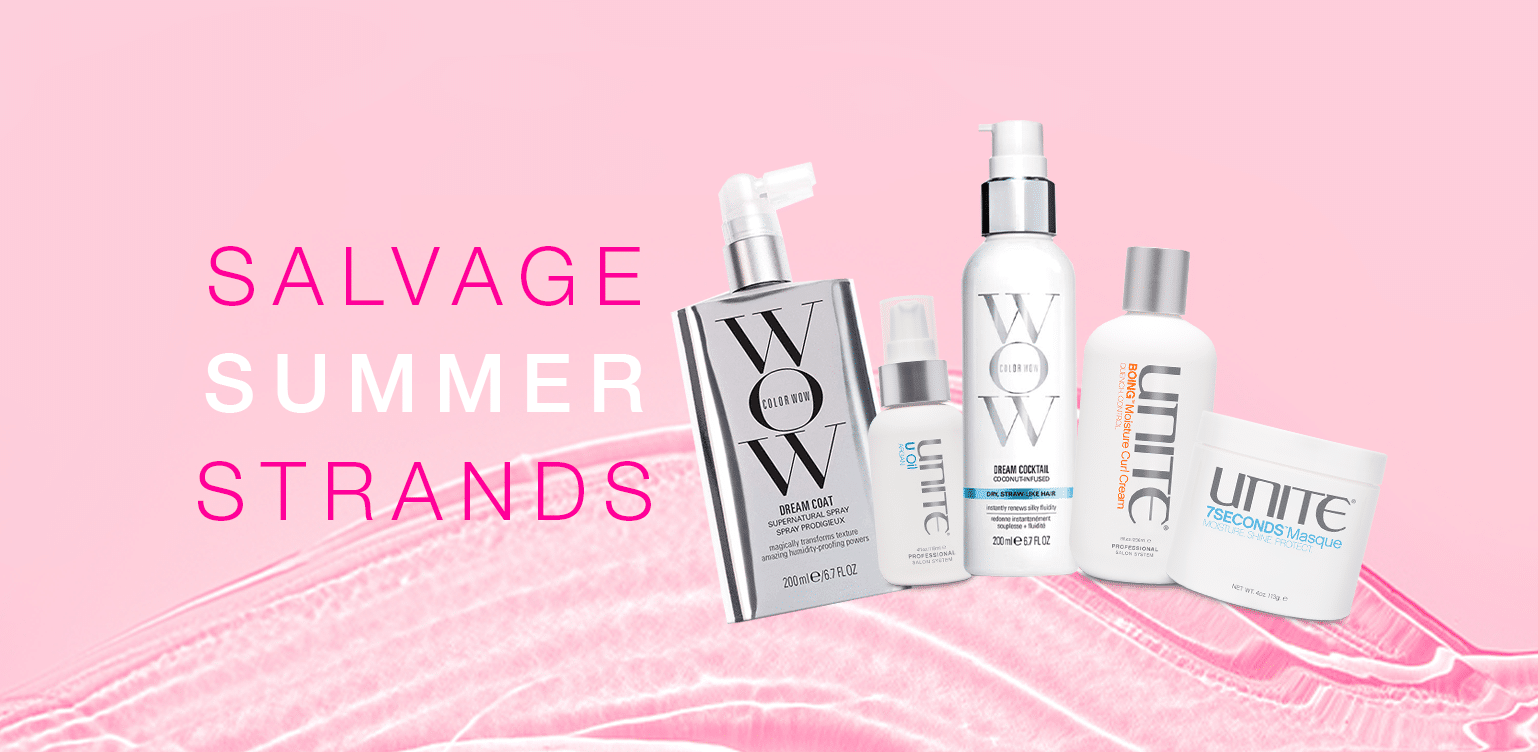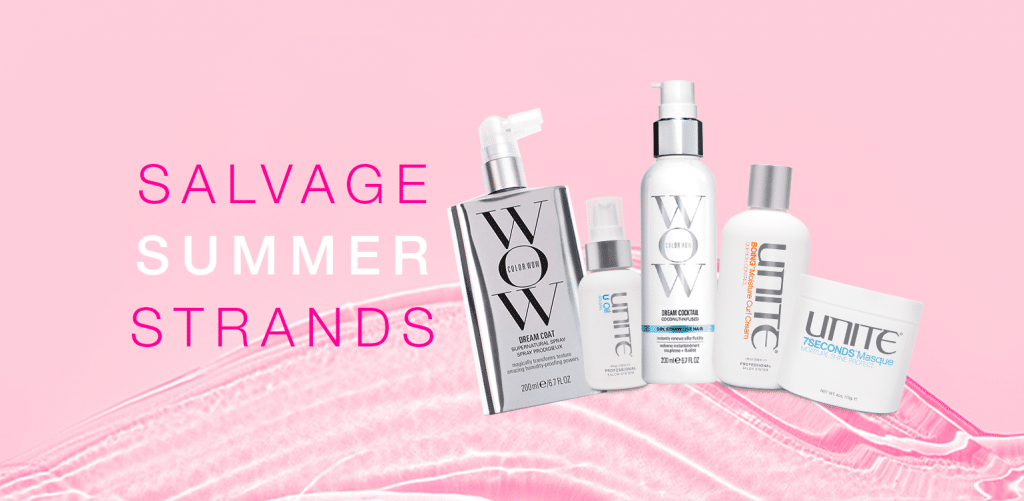 For hair, summer is typically strenuous, and we doubt our strands look forward to the sunny months as much as we might: it's too much UV, too much chlorine, and not enough moisture… ever. We wanna give our hair a little something for sticking it out with us, guide it back to its bouncy self, and show it some serious hair love. Blo is here to help with a self-help salvage guide for post-summer strands! 
The Problem:

UV, SUN-ZAPPED STRANDS 
(Blondes, we see you!)
UNITE Blonda Toning Shampoo 
Blondes, this is the fast track to getting lighter and brighter! With an ultra-violet formula, brassy tones are neutralized once and for all in a single, cleansing wash. If you're extra orange-y, mix and match with UNITE's Daily Blonda Shampoo + Conditioner for an extra punch of cool.  
UNITE Blonda Oil 
This smoothing oil designed just for blondes goes hard on hydration. Perfect for any shade, it's the whole enchilada of repair and prevention: sealing and shining strands, while protecting from further UV damage and heat. 
The Problem:
DRYNESS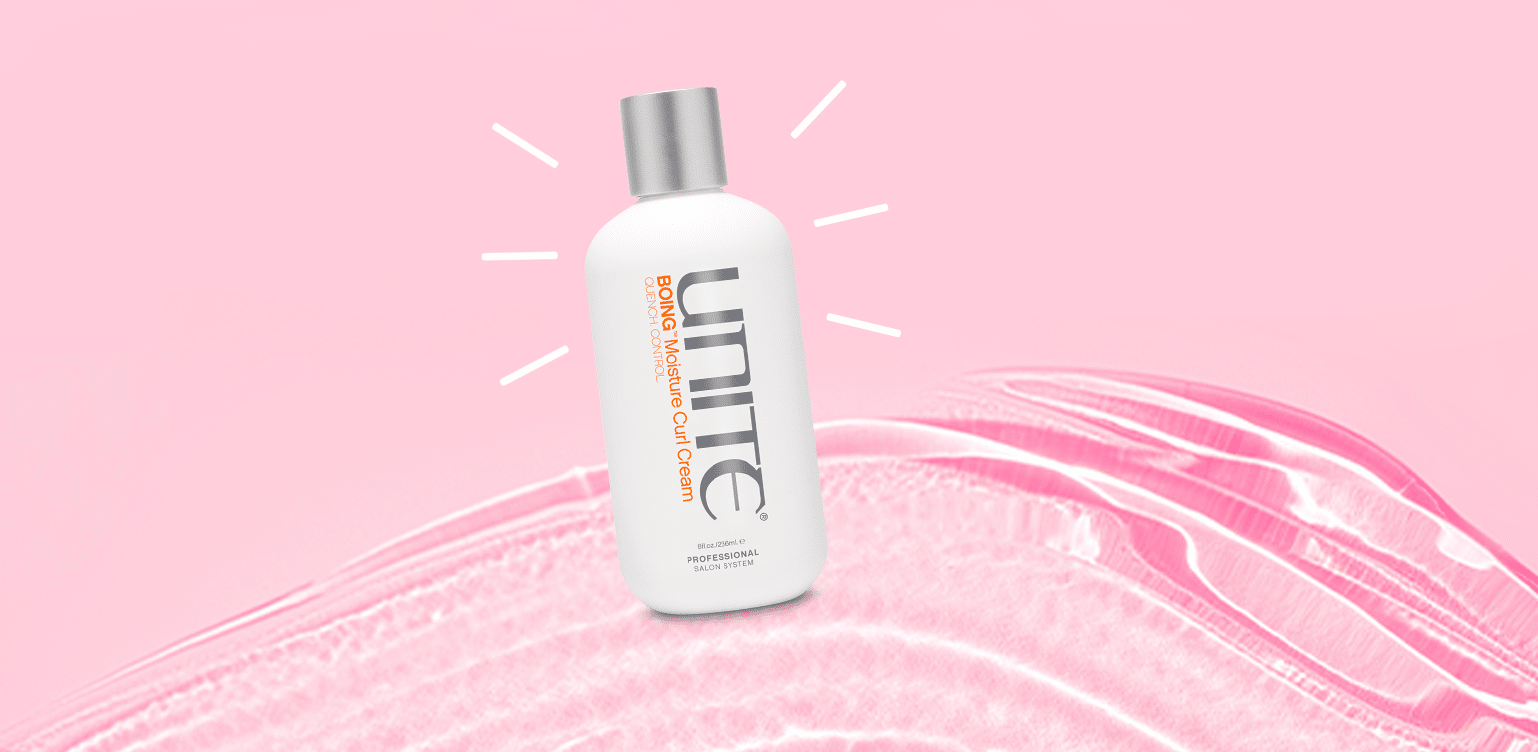 UNITE Boing Moisturizing Curl Cream 
Moisture-stricken curls need balance: deep hydration from root to end, but nothing too heavy. Unite's Boing Moisturizing Curl Cream gives curly girls a fine–tuned styling product to deliver frizz-free, humidity–fighting moisture, all while avoiding icky product build-up. Complete with coconut and argan oils. *tropical sigh*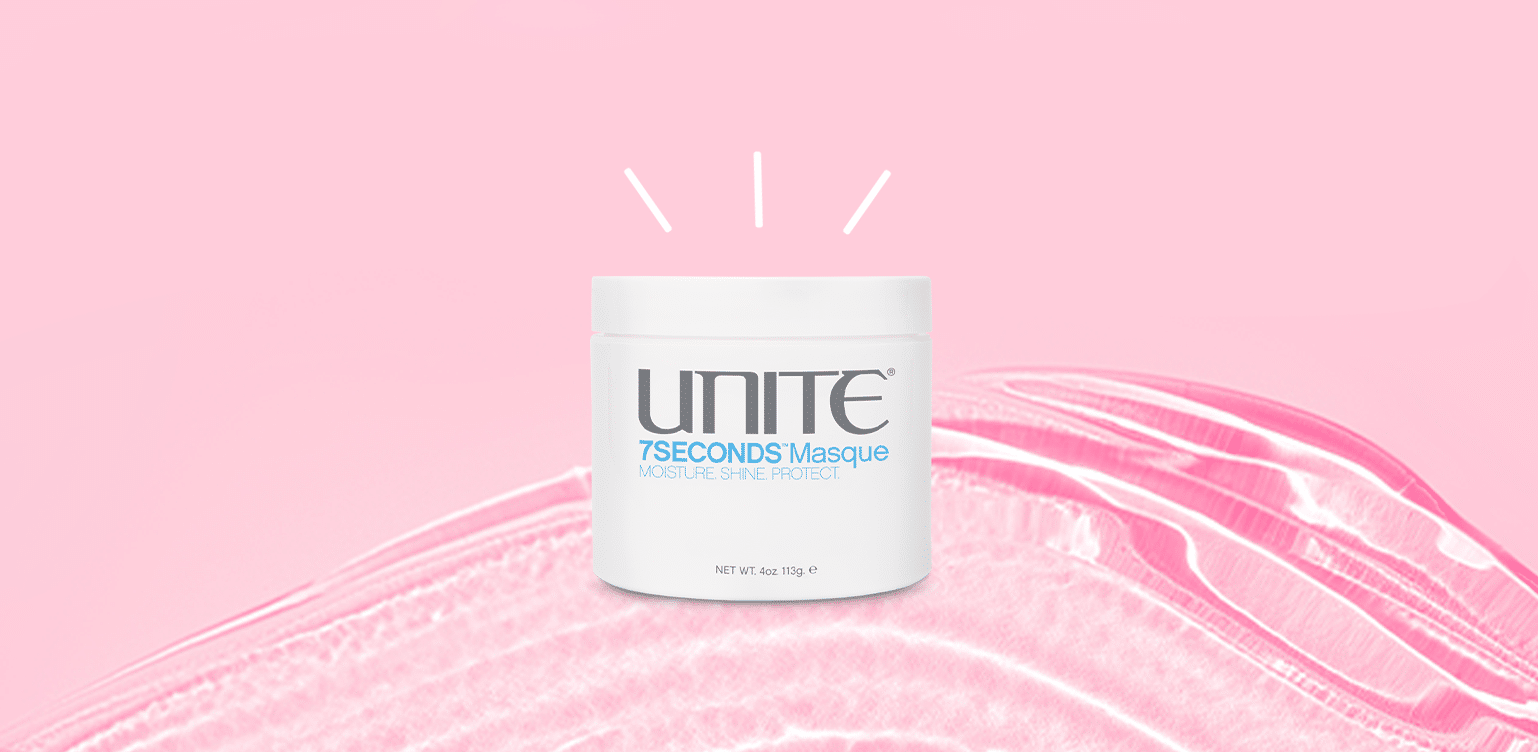 UNITE 7SECONDS Masque 
Unite's entire 7SECONDS line is award-winning for a reason, but the masque is especially lovable for those suffering from parched summer tresses. 10 minutes alone with this over-achiever gives you intense shine, softness, and moisture so hair is conditioned and protected from further dryness.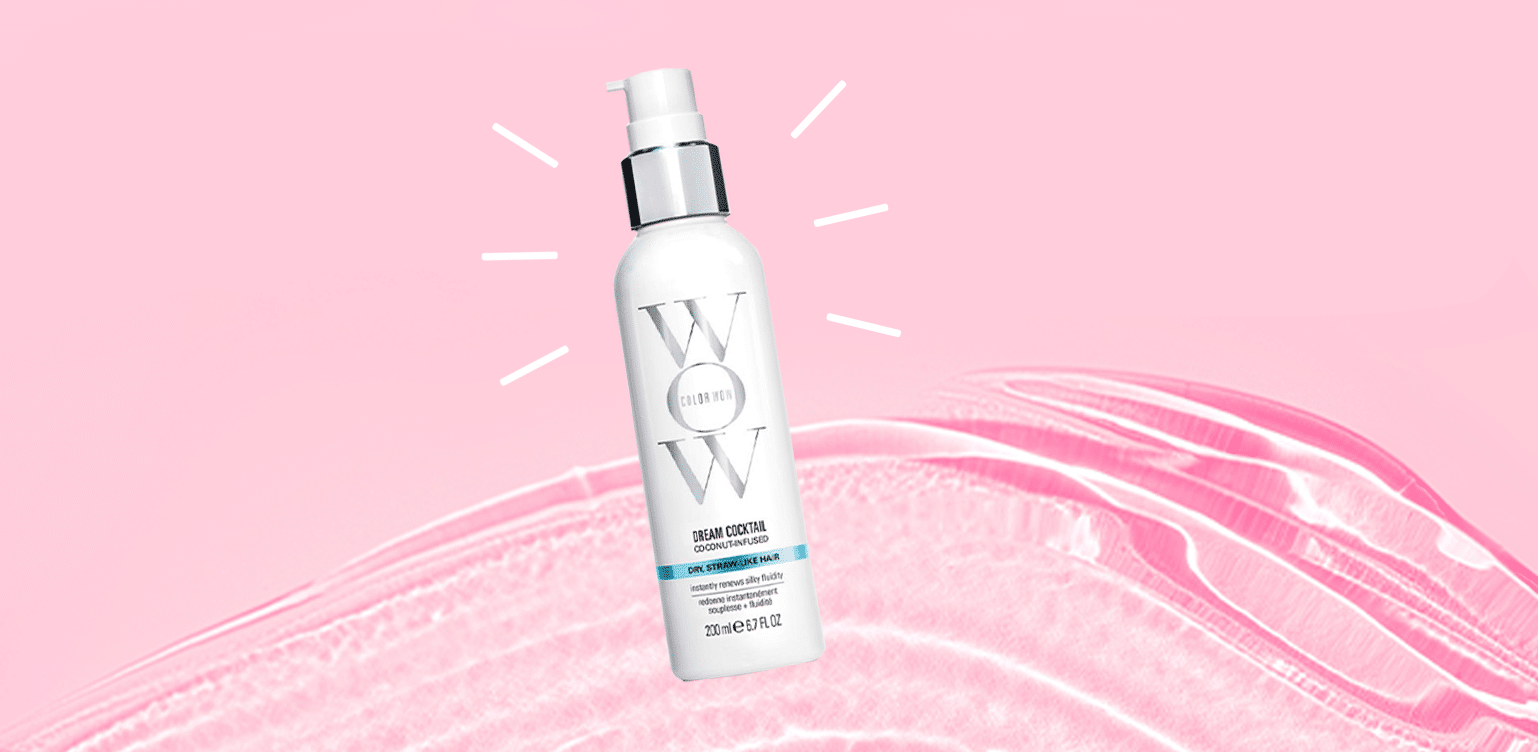 ColorWow Dream Cocktail: Coconut Infused 
Strong and smart, this treatment is a hydration hero. Nourishing coconut gives you that much needed boost in hair's moisture-levels, while its proprietary complex of 18-MEA and coconut oil create a bonded layer of hydration to your hair's surface when blow dried.  
The Problem:
FRIZZ/SPLIT ENDS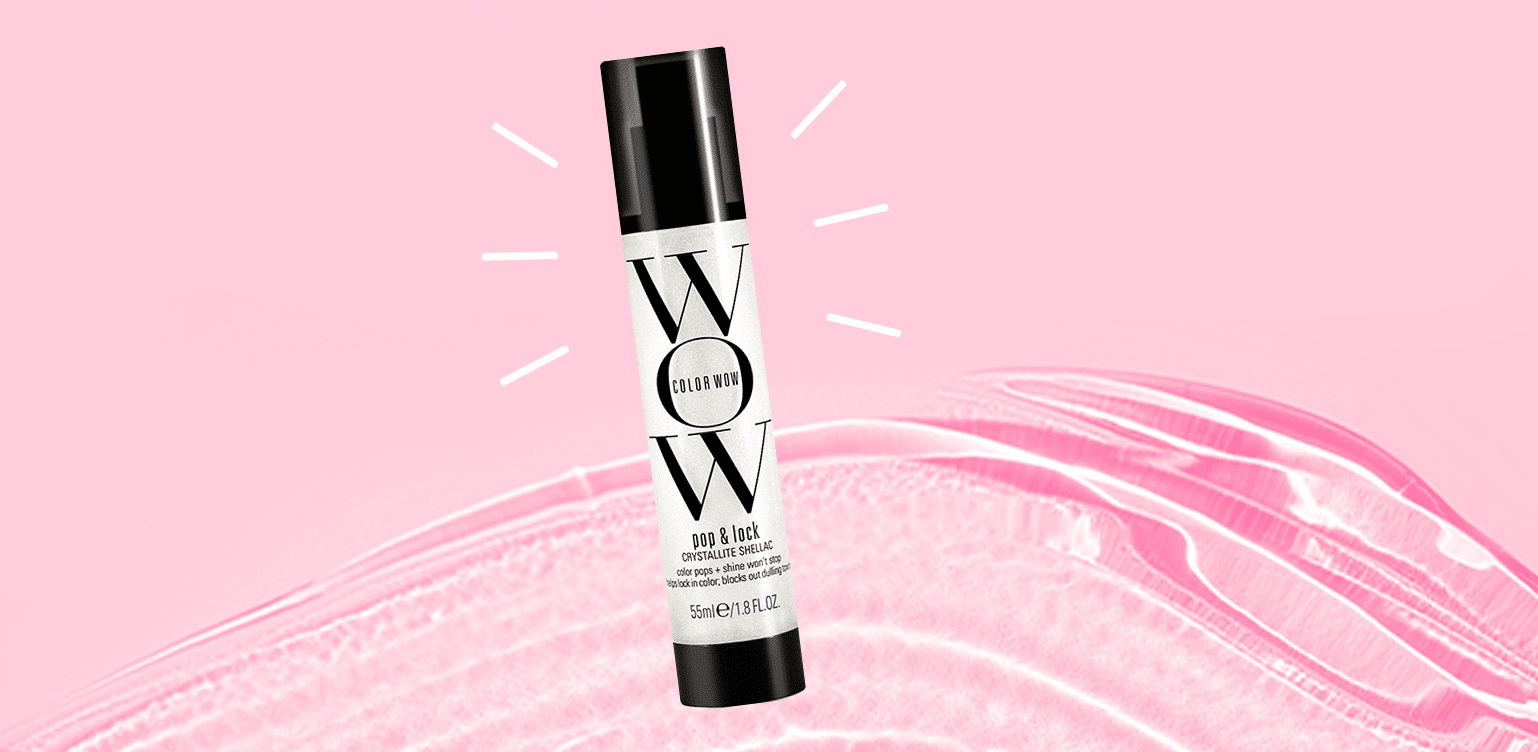 ColorWow Pop + Lock: Frizz-Control and Glossing Serum 
A serum and an oil in one? Definitely THE collab of the summer for split ends. Great for creating slicked back updos and braids, this high shine finishing serum provides split end sealing, nixes flyaways, and adds an incredible shine to dull, overworked strands.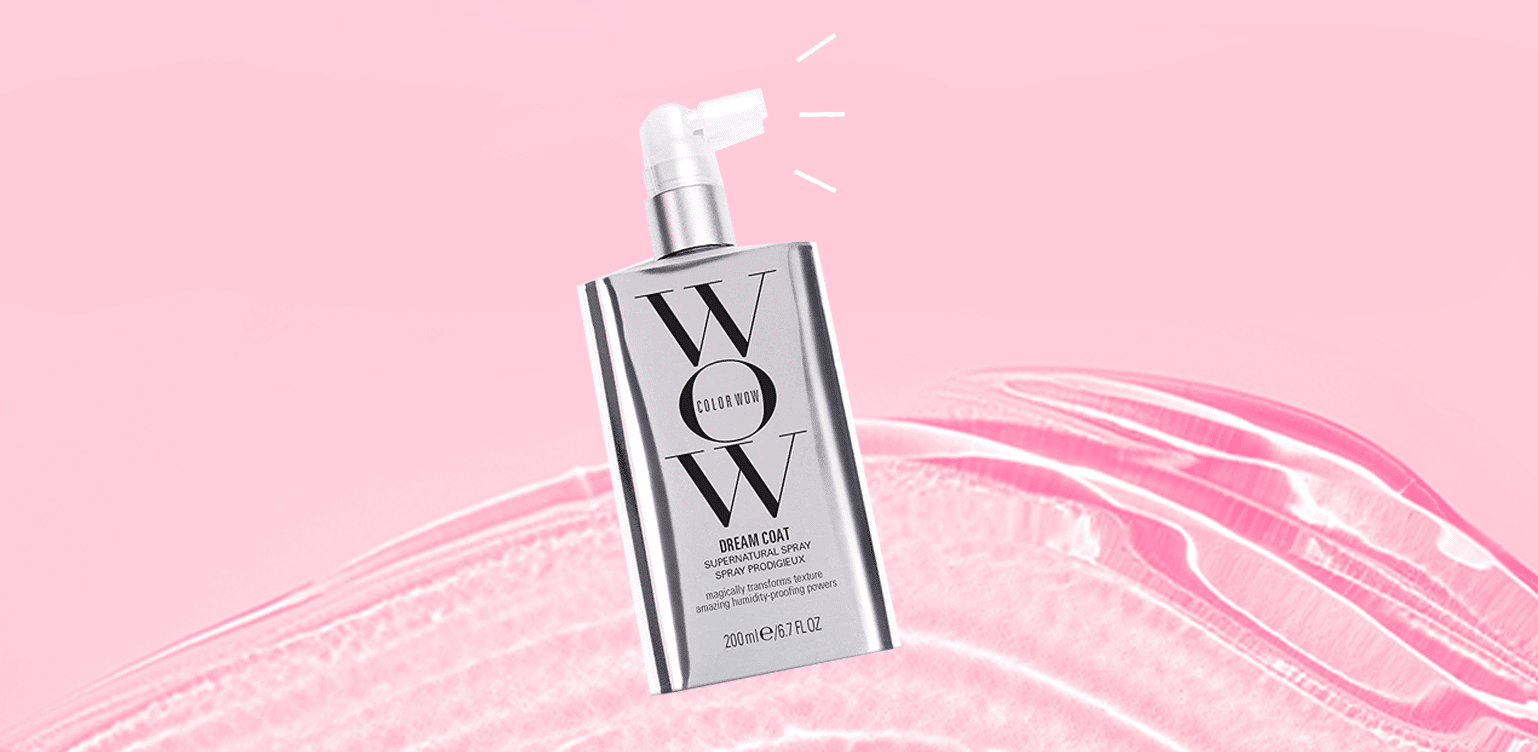 ColorWow Dream Coat: Anti-Frizz Treatment 
If you've ever seen those oddly satisfying videos of super straight, shiny hair getting a comb-through, Dream Coat is likely the culprit! Like a mini keratin treatment, this anti-frizz miracle is all about that glass-like shine. With no build-up to weigh you down, frizz-proof selfies last for 3 to 4 shampoos, and the glossiness is out of this world. 
The Problem:
DULL, CHLORINE FILLED HAIR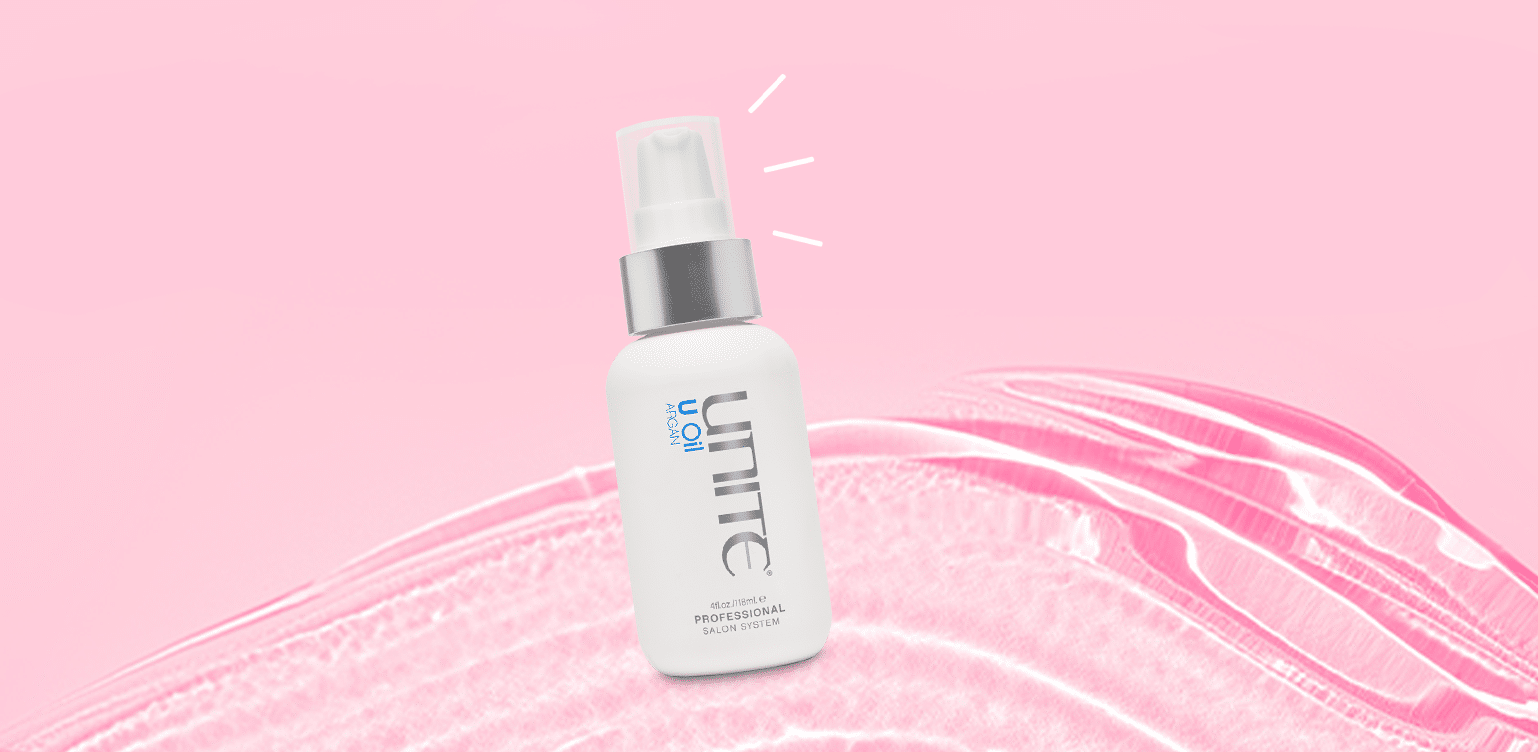 UNITE U Oil  
This lightweight oil is packed with argan to seal and repair hair cuticles that were marinating in chlorine the entire time you were taking dips in the pool. Without being too heavy, U Oil controls frizz caused by the drying effects of chlorine and creates a soft, weightless shine. Bonus points for being a great skin and nail treatment (which tbh, need help too)!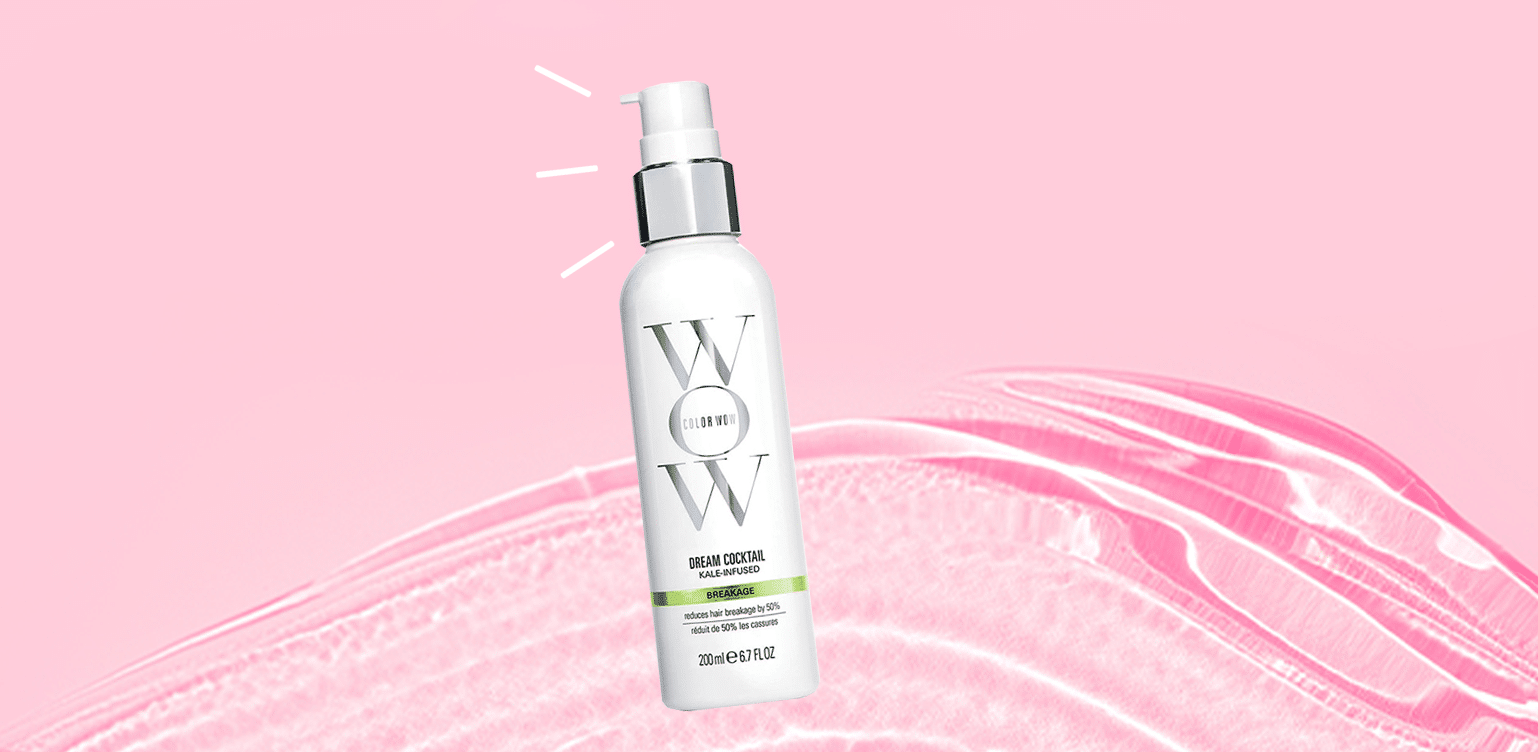 ColorWow Dream Cocktail, Kale-Infused 
A pool day might be our hair's bravest endeavor during the summer: with high-chemical pool water, direct UV rays, and the tangling effects of a chlorine-soaked mane, post-pool hair may need a drink. With sulfur-rich blue sea kale, amino acids, and B vitamins, ColorWow's Kale Infused Dream Cocktail treats hair to fortified strands and provides 2x the strength in one use!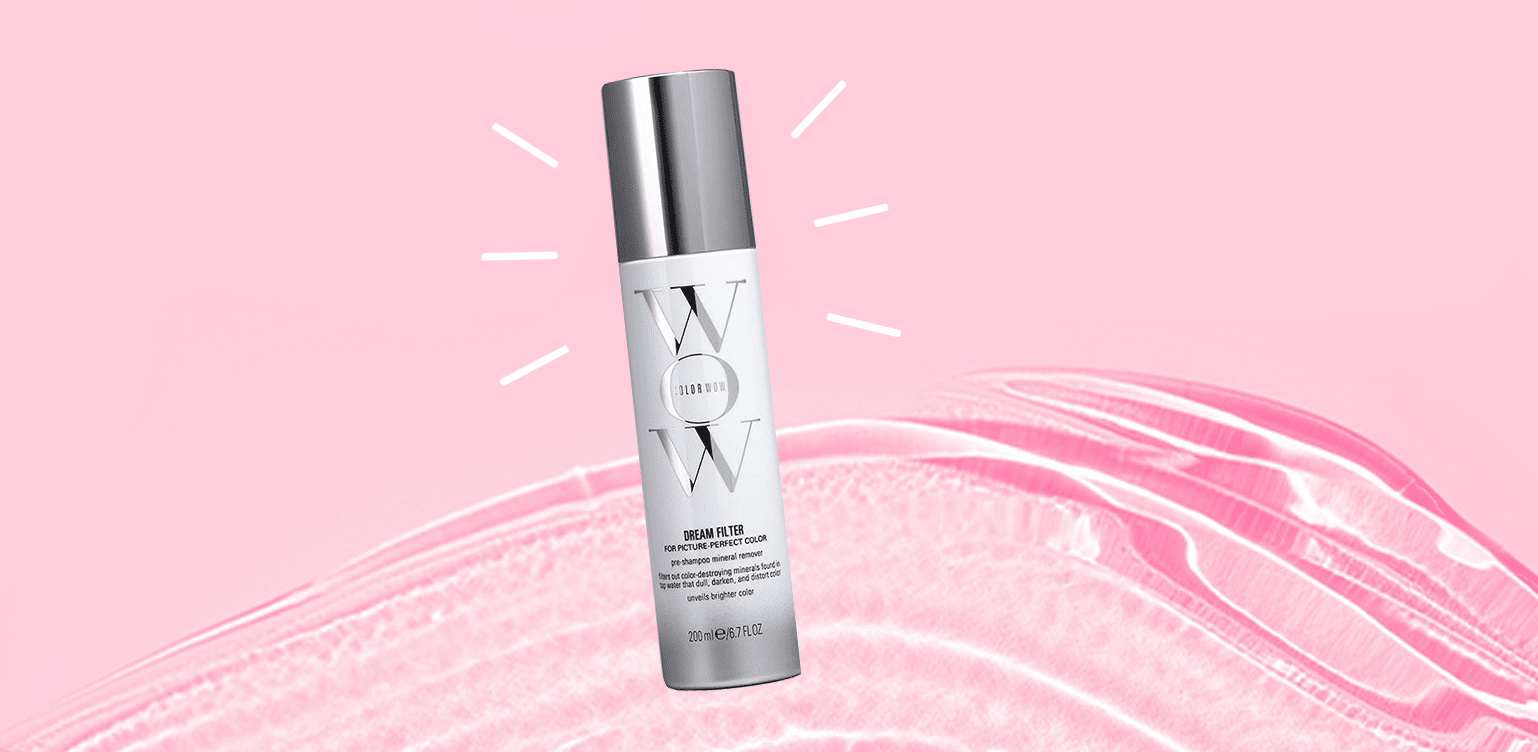 ColorWow Dream Filter Pre-Shampoo Mineral Remover 
Reverse a few days at the pool by gently removing nasty metals and minerals that can dull, darken, and distort your hair color. This pre-shampoo treatment gets rid of oranges, brassiness, and greenish tones caused by chlorine while giving you a softer texture and brighter shine! (Also a go-to for condo blondes – it's a real thing!) 
Be your own hair hero and buy any of these products at your closest Blo! Or let us treat your tresses with an add-on service featuring these products.
Please Note: Products available may vary by location; not all products featured here are available as treatments. Click here for a full list of services.