The holiday season is approaching, so it's time to add a little glam for your next holiday party. We've seen a lot of Fall/Winter 2019 hair inspiration on the runway—accessories reign supreme, with velvet accents and rhinestone clips getting top billing. Sleek straight 'dos were spotted at Prada and Jacquemus, with heavily gelled styles stealing the show at Hermes and Ferragamo. But who has time to keep up with fashion week?! We've rounded up everything you need to know from New York, Paris and Milan so you can make sure you're exactly on trend at your next holiday party.  Plus, this holiday season at Blo, get an accessory added to your holiday blow out for free!*
Accessories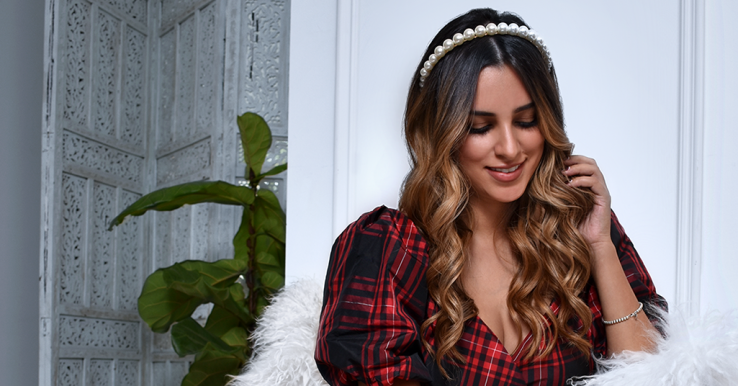 Bedazzled barrettes and clips are the hair trend of the year, hands down. They've been dominating the runways as well as Instagram for months and show no signs of going out of style. Rock two together to pull your bangs off your face with a deep side part, or wear them 90's style with one on each side for a more playful look. As the weather starts to cool down, velvet bows in jewel tones will be a must-have for any look: wrap your ribbon around a low pony and you're good to go. For something that makes a little more of a statement, try a padded velvet headband paired with a bouncy classic blow out. Don't forget that this holiday season at Blo, you can get an accessory added to your blow out for free!*
Super Sleek Styles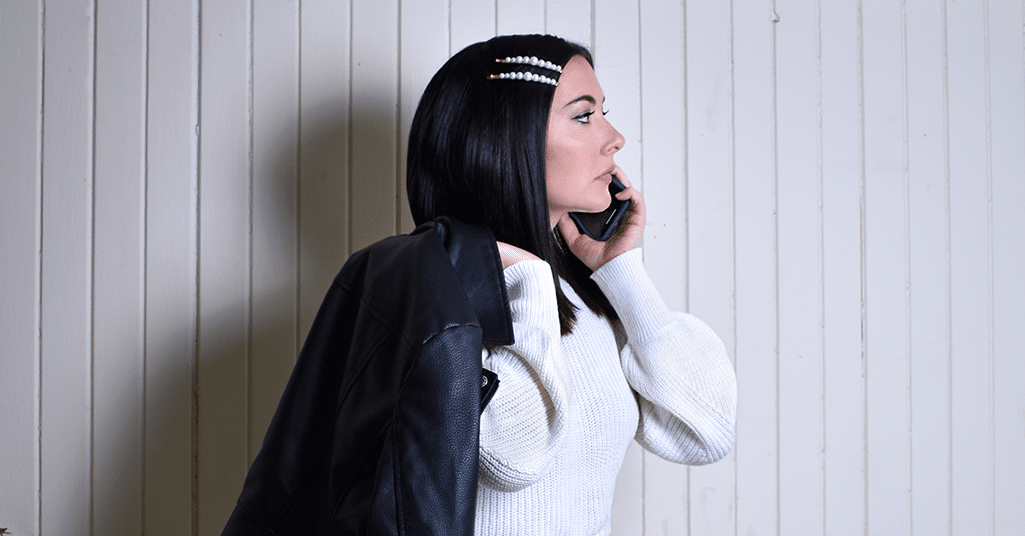 The beach wave has been the "It" style for what seems like forever, but it looks like the tides are finally changing. We're seeing tons of super sleek, super straight looks from our favorite brands. Winter is a great time to test out this look as it'll be much easier to maintain the pin-straight look without any humidity in the air. If you have very curly or unruly hair, you could try the Color Wow Dream Coat treatment in-bar to make sure your hair is silky smooth and protected from environmental factors. Staying on trend with statement hair accessories, add some gold bobby pins or a big clip for a little extra glam. Check out our super cute Kitsch hair accessories available at your local Blo!
The new wet look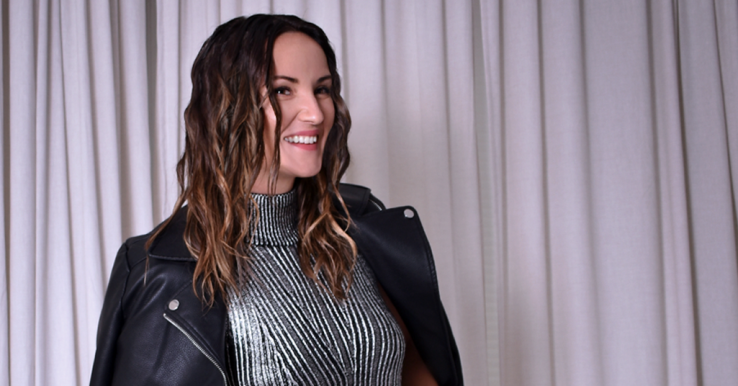 The wet look has been around forever (we're looking at you, Kim K!) but for Winter 2019 it's getting a modern update. The days of slicked-down, stick-straight styles are behind us—this season is all about a mussed, relaxed gelled look that anyone can achieve. Usually the rule with product is less is more, but throw caution to the wind and go for it with the pomade or gel on top of your natural texture. An "I woke up like this" look with a little something extra. Don't know where to start? Get the look with Unite's Conundrum Paste—it'll give you the hold you need, and can be used on wet or dry hair!
Whatever style you choose this holiday season, make sure you have fun with it! These styles are playful, easy and don't take themselves too seriously, so you shouldn't either!
Found a trend you'd love to try out? Bring us a photo and we'll make it happen. Book now! 
*Installation is free when you purchase any hair accessory during your appointment. Bring your own accessory and we'll add it to your blow out for $5.