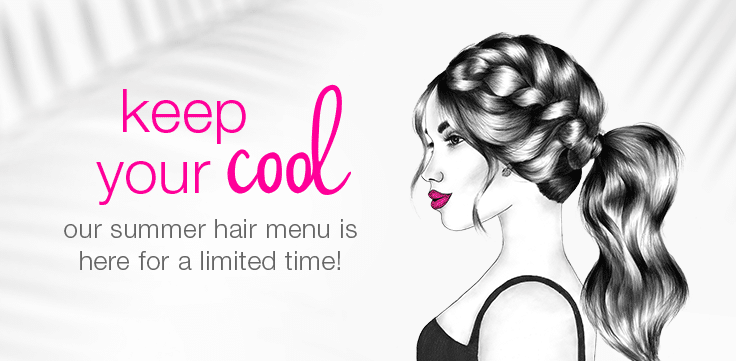 Sunglasses are coming out of storage, ceiling fans are whirring to life and sandals are weather appropriate – summer is FINALLY here! We know it can be hard to do anything with your hair when the temperature spikes, but we've got you covered with three new summer styles to keep you sleek, cool and looking amazing for all those fun summer plans.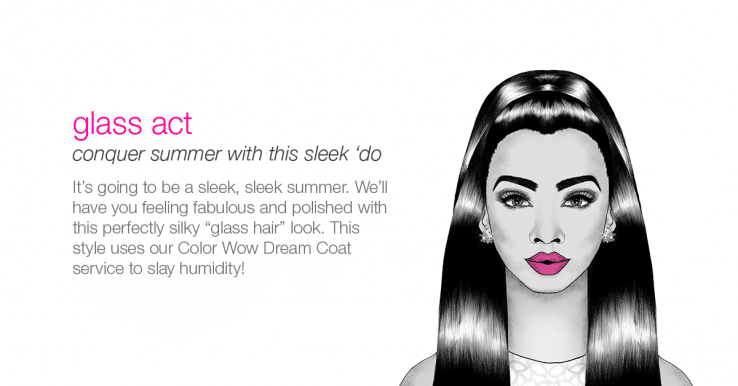 Constantly fighting to style your mane when that August humidity hits? Your hero has arrived and she has a name: ColorWow Dream Coat. Formulated with new textile technology, Dream Coat covers each strand of hair with an invisible waterproofing cloak, ensuring environmental moisture is locked out for 3-4 shampoos. Our Glass Act style uses this miracle product to keep your hair sleek and straight even when the air feels like you could swim through it. The best part? Unlike other anti-humidity products, Dream Coat works without building up or making your hair greasy. We'll have you feeling fabulous and polished with this perfectly silky "glass hair" look.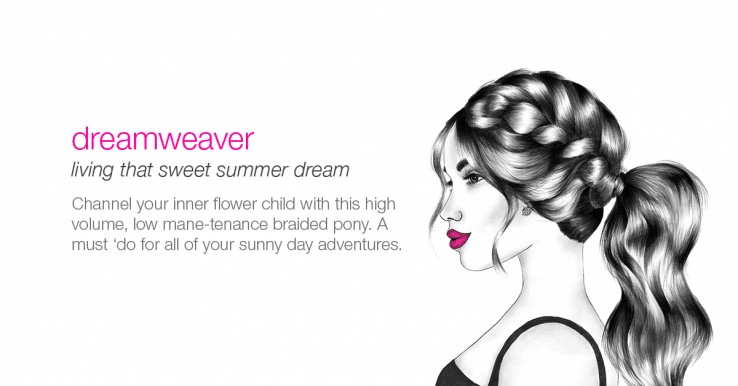 If you're tired of the standard beach waves for a special occasion, try this relaxed updo on for size. Our anything-but-standard pony with a pretty side braid is the answer to all those wedding guest woes, or just for your Friday night plans. Intentionally mussed so it's not too precious for the dance floor, but put together enough for a day at the office, this style is super versatile.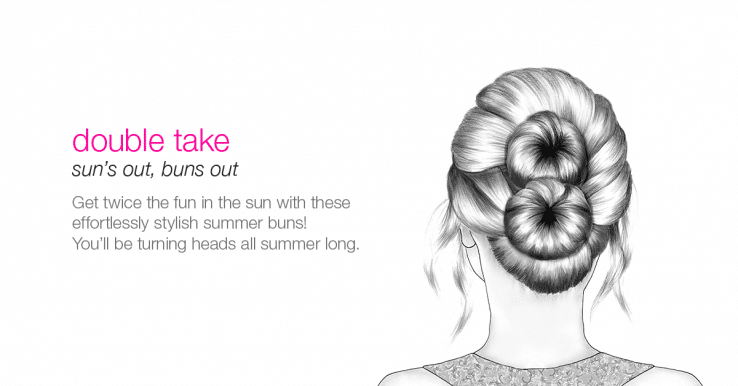 Two buns are better than one, right?! We're getting the hair off your neck and shoulders for those sticky summer days with a sweet double-bun updo that's sleek enough to wear from day to night. We'll add some texture to the hair with Unite's Liquid Volume product to ensure that the buns hold all day, and then we'll split the hair and twist it into two small buns on the crown and nape of the neck. The volume in the hair will help create buns that are a little lived in but still chic and polished. This style will keep you cool, refreshed and frizz free whatever your summer bucket list has in store.
Whatever your hair texture and whatever your warm weather plans, Blo is ready to take you through the summer in style. PLUS: check out our great range of products to help you get the look at home!