Who loves presents? Our 12 days of giveaways just started! Every day, we're giving away the perfect gifts for you and for your bestie. That's right! TWO of everything! Your Holiday shopping list just got smaller. Get the deets on everything we're giving away below. Enter the giveaway on our Instagram every day from December 13 – 24, 2018.
P.S. Select items are available at your local Blo!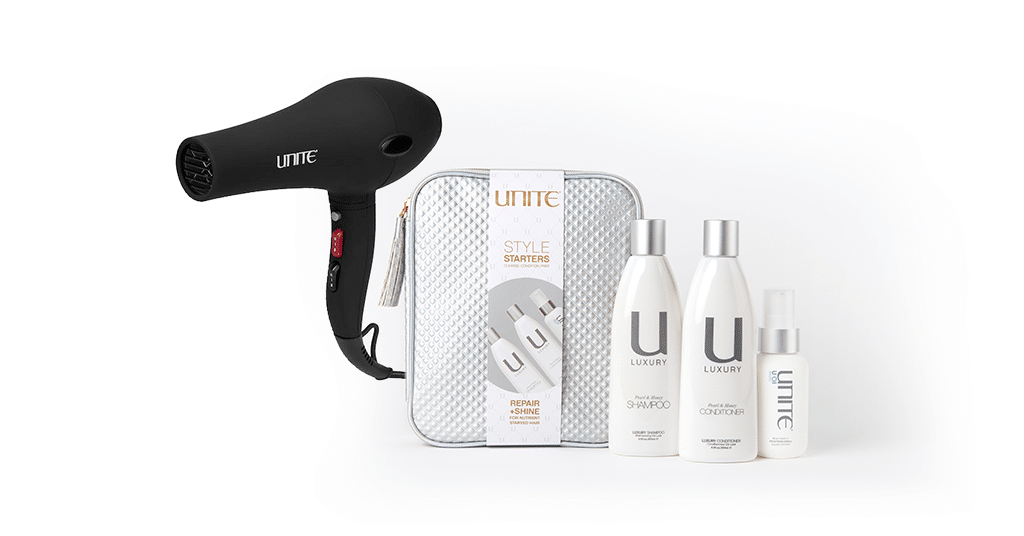 UNITE
Lavish your hair with our decadent blend of crushed pearl, organic Hawaiian white honey, and pure argan oil. UNITE's sulfate-free U Luxury Shampoo & U Luxury Conditioner creates a rich lather that will replenish your nutrient-starved hair.
Great to pair with UNITE U Oil.  As a natural thermal protector, this oil is amazing for flat ironing, curling, and blow drying without leaving any build-up and reducing your drying time. Finish your hair with the UNITE Pro Dryer with 2 power and 3 heat settings.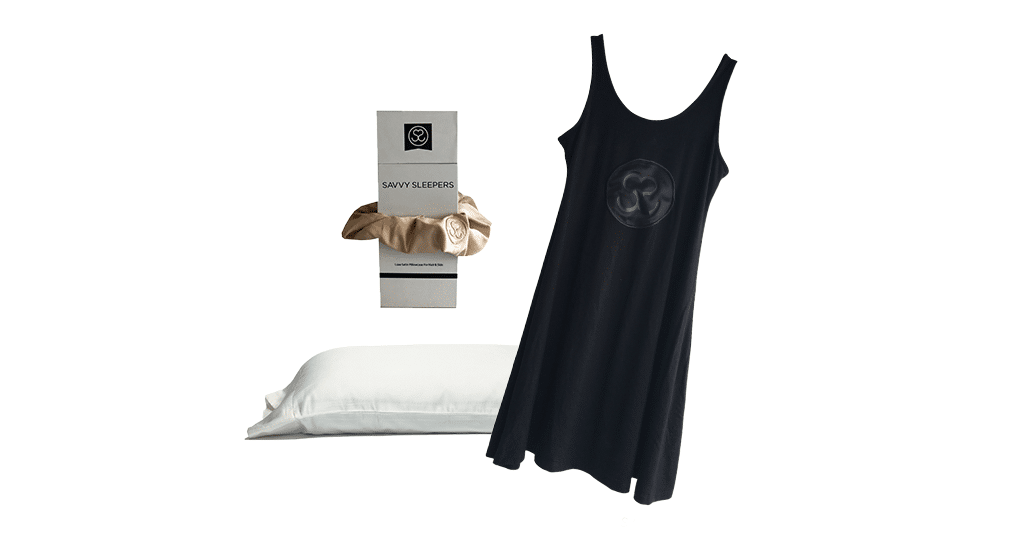 Savvy Sleepers
Each winner will receive a set of White Russian 100% pure satin pillowcases ultra-smooth for hair, skin and lashes. Plus, a Savvy Little Black Lounge Dress ideal to wear while prepping for the holiday season parties and a bonus NEW! Savvy Scrunchie healthier for hair compared to traditional hairbands.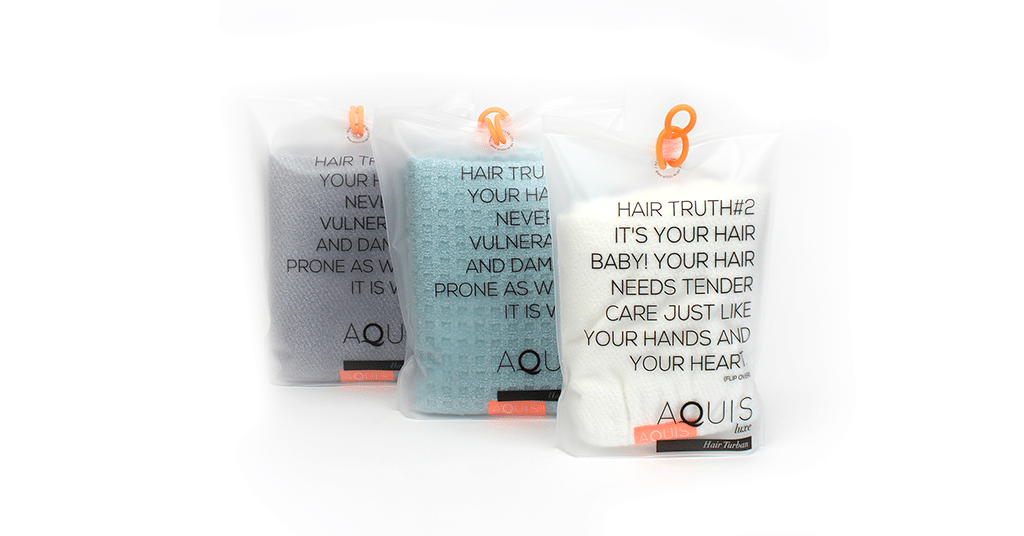 Aquis
Our AQUIS towels and turbans are proven to cut drying time by 50% thanks to a proprietary wicking fabric called Aquitex. In doing this, the towels and turbans prevent Hygral Fatigue—the stretching and swelling of wet hair that makes it vulnerable to frizz and damage.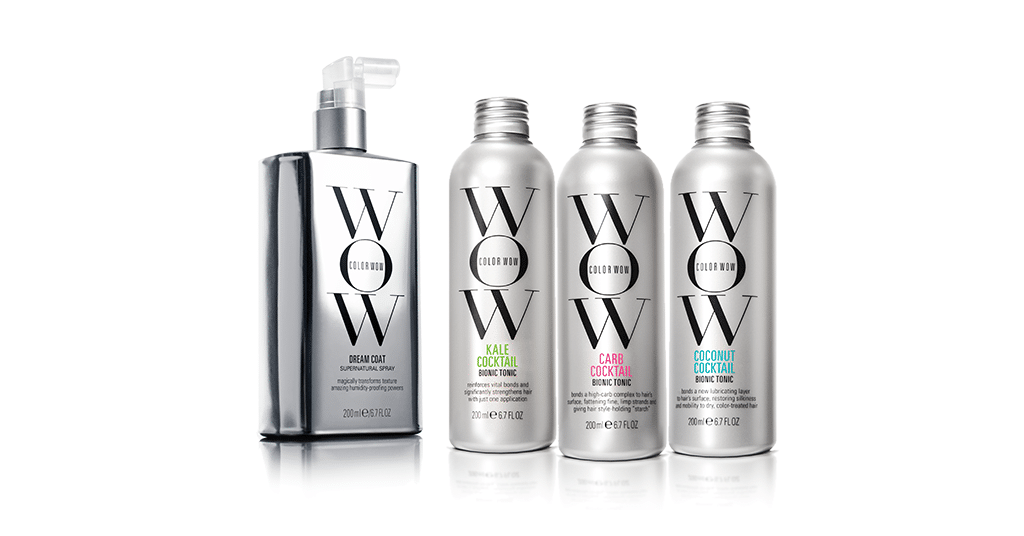 Color wow
Color Wow Dream Routine for you and a bestie. Includes the award-winning, game-changing Dream Coat – beloved by celebrities and stylists' alike – and Color Wow hair's revolutionary cocktails – each leave-in supplement is designed to address a different hair concern (Kale for Breakage, Coconut for dry hair, Carb for thin hair).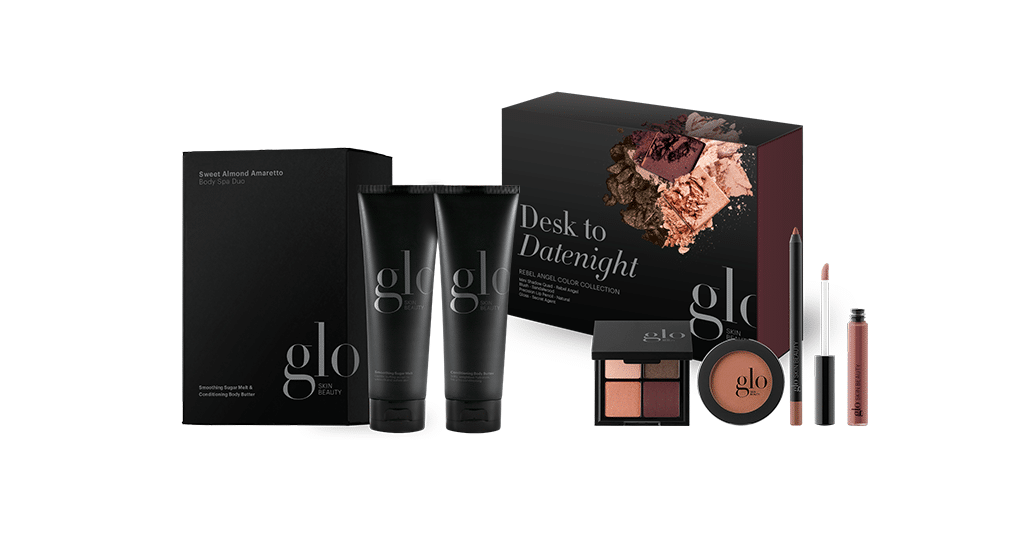 Glo Skin Beauty
Pamper yourself from head to toe with this pair of gift sets from Glo Skin Beauty. Start by reviving and deeply nourishing your skin with our Body Spa Duo designed to smooth, polish and hydrate skin on the body. Each conditioning, essential oil-infused formula promotes balance, inside and out, for a relaxing at home spa experience. Includes Smoothing Sugar Melt and Conditioning Body Butter.
Then, discover the magic of minerals — make a statement with rich, nourishing color designed for long wearability and maximum impact while promoting healthy skin, not sacrificing it. Desk to Datenight – Rebel Angel color collection features warm, romantic hues and includes four items for the eyes, cheeks. These expertly chosen, complementary tones allow you to create your own color story for every occasion — from desk to date night, dinner party to after party and anywhere in between.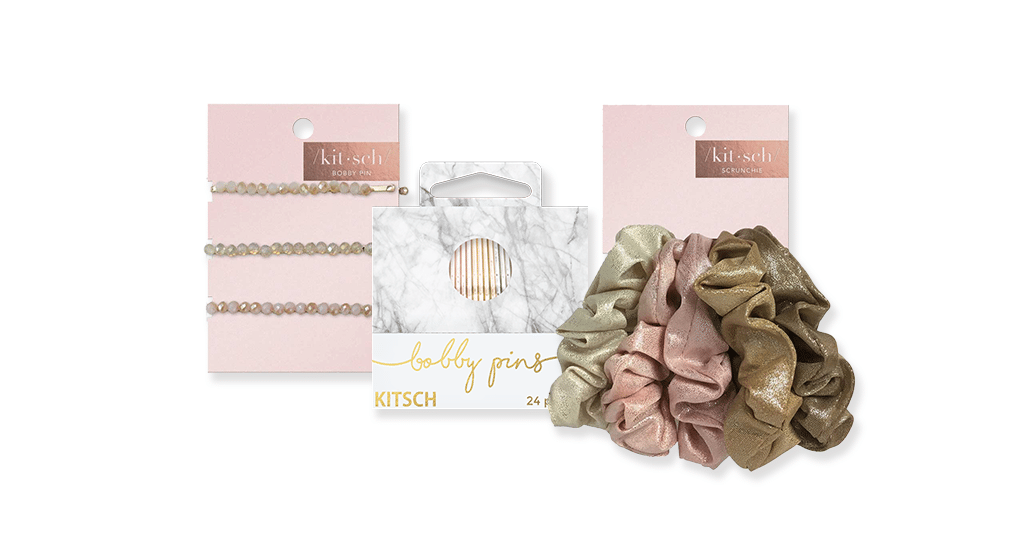 Kitsch
Keep your hair in check with an assortment of hair accessories from Kitsch.
This cute Kitsch bobby pin sets ( in various colors) contains 24 bobby pins in an assortment of silver, rose gold and gold. Plus, these adorable scrunchies are the perfect addition for your ponytail or wrist! Hair Scrunchies card features 5 hair scrunchies in assorted blush/gold tones. And, achieve the cutest look with these fun triangle shaped bobby pins! The set includes 3 bobby pins in gold, silver and rose gold.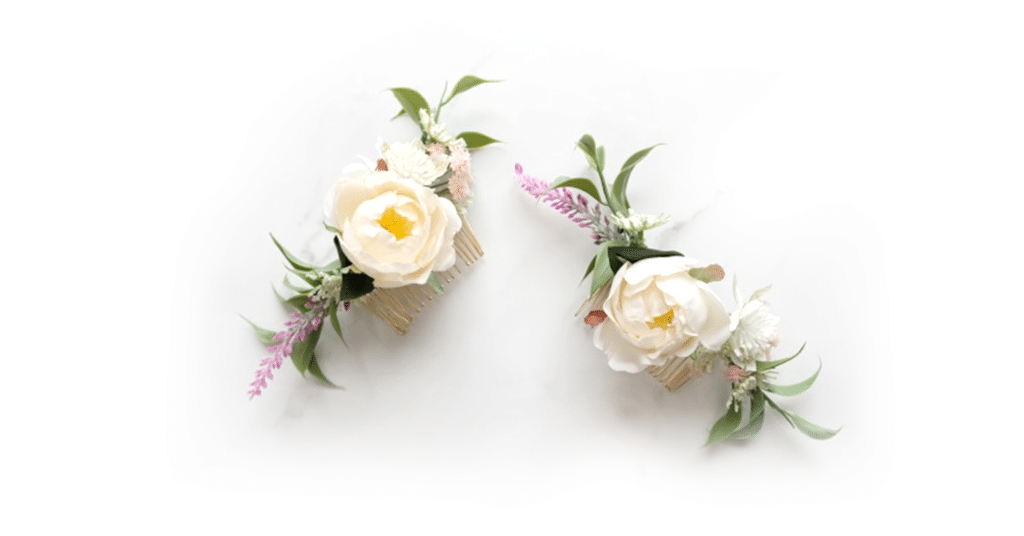 Lady Hayes
Matching silk floral hair combs for you and your BFF!  Handmade by designer Lady Hayes, who's made crowns for Ariana Grande, Lights, Betsey Johnson and Wedding Bells to name a few.
Teleties
TELETIES are the perfect go-to hair accessory: an all-in-one hair tie that doubles as a stackable bracelet. These hair ties are as capable and multi-tasking as the women that wear them. No one should have to deal with the hassle of flimsy hair ties that break on a whim and don't hold your hair up. These hair ties are a game changer! TELETIES stretch as far as you need them, with a strong, yet gentle grip that won't damage your hair or cause headaches. We recommend the small size for thin to medium hair and the large size is best for medium to thick hair. Pro tip: When your TELETIES stretch out, simply place them in a glass of warm water and they will shrink back down to size.
*This contest is not associated with Instagram. Winner must be located in Canada or US. Must follow all guidelines to enter. Full contest runs from Dec 13 – 24, 2018 12:00AM ET. All winners notified no later than Jan 4, 2019. No cash value will be given in lieu of prizes.