Spring is officially here, which means, summer brides – let's get planning! We're kicking off this wedding season with an ultimate bridal swag bag for one bride + her bridal squad* (over $2000 in value!). Everything below is a MUST-HAVE for your bachelorette party and the BIG DAY – we pinky swear! Check out the prize details below! Enter our giveaway on Instagram.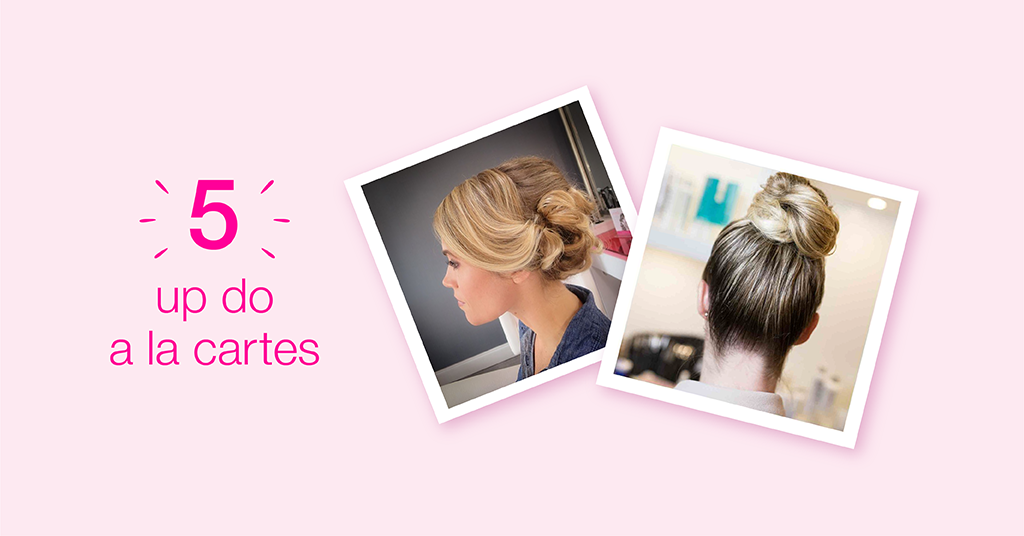 Did someone say blow outs?
Every celebration needs flawless hair! Walk down the aisle with swoon-worthy blow outs. We're giving away 5 up do a la cartes. So bring us a pic of what 'do you're currently crushing on, or just do an interpretive dance. We'll get it and work our hair magic for you + the crew. (@bloheartsyou)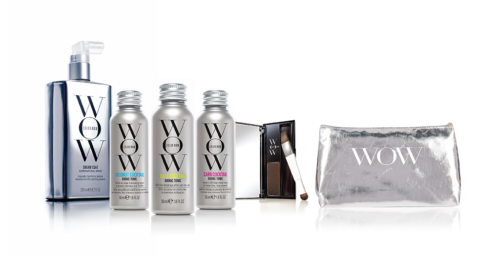 This Color Wow prize-pack is full of amazing goodies for your hair. Like, you're going to need someone to hold your hair and your dress while you walk down the aisle. (@colorwowhair)
Cocktails: Heat-activated Color Wow Cocktails address three key problems caused by color processing. Simply apply to damp hair after shampooing and conditioning and style with heat. Dry, dehydrated hair? Coconut will help you get your shine back. Limp, flat strands? Carb will fatten up that hair. Broken and weak? Kale will make your hair twice as strong.
The world's #1 award-winning root concealer: This stay-put mineral powder is celebrity artist Chris Appleton's secret weapon for creating the look of depth and density. Dabbed along thinning parts, along "fractured" hairlines, or used to fill in any gaps or sparse patches, this multi-tonal formula (in eight shades) blends seamlessly to give the illusion of lush, dense hair…especially in photographs.
Dreamcoat *: Color chemicals leave hair porous and vulnerable to humidity. Dreaded moisture gets in – hair gets puffy, frizzes out! SOLUTION: DREAM COAT, inspired by new textile technology, covers each hair strand with an invisible waterproofing cloak.
Heat-activated polymer works to compress, tighten and seal hair strands
Hair is supernaturally-sleek, smooth and super-silky
Unlike typical "humidity-guard" serums, Dream Coat will not build up, weigh hair down or make it greasy
Effects last up to 2 to 3 shampoos
Named as one of the favorite things on The Today Show, this product has gone viral, Blo Babes! *Dreamcoat is a Bride only prize.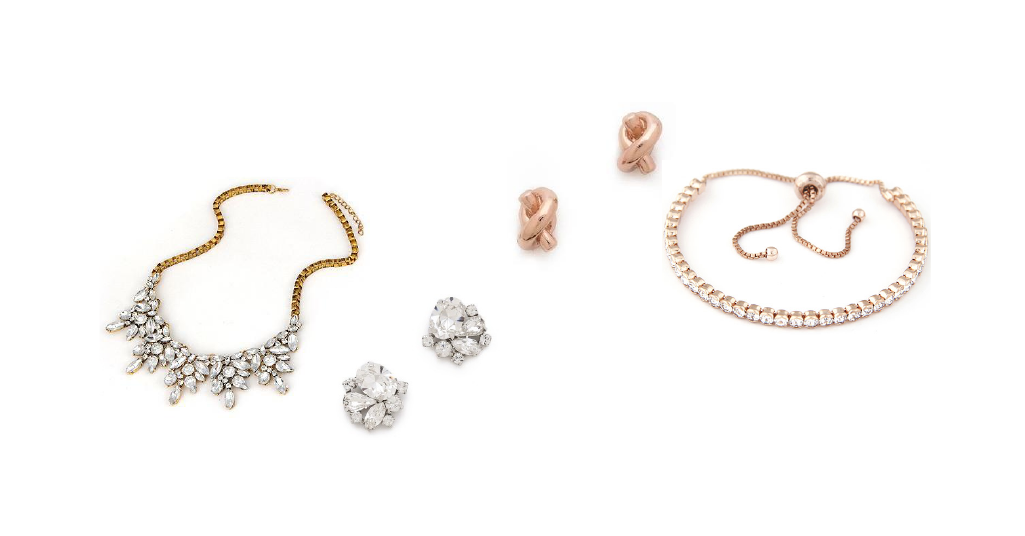 Show me the bling, bae! Everyone needs to sparkle on their big day. (@cherrypick)
For the Bride: Held together by a chunky gold chain, this necklace features a stunning mix of shiny, lustrous crystal clusters in a gorgeous floral setting. Don't be afraid to show off the bling, because you deserve to sparkle! Plus, a pair of ornate crystal studs with an iridescent finish is a playful, flirtatious take on a classic crystal.
For the Maids: Delicate and gorgeous, this rose gold string bracelet is a blast from the past! Featuring modern classic pave crystals on a shiny rose gold plated string chain, this drawstring bracelet is perfect for all wrist sizes! Plus, these adorable 12-karat rose gold plated knot tie studs put a sweet seaside twist on your everyday outfits and feature delicate nautical gold knots
UNITE Hair
Say "I DO" to this special Blo Bridal Bag. But first, say I do to UNITE! This goody bag is FULL of wedding day hair favorites that'll keep your tresses perfectly in place. Take it with you on your bachelorette party for some quick fixes while you dance the night away. (@unite_hair)
7Seconds Refresher: Can you believe that within 7SECONDS your hair can be fresh and clean? The 7Seconds Refresher will absorb excess oil to extend the life of your style and blow out. It also adds body and texture.
7SECONDS to glossy hair: An anti-humectant shine spray that's not only dry and airy, but provides ultimate thermal protection and long-lasting shine.
Texturiza Spray: Texture. Volume. Fullness. This dry, translucent finishing spray will create unbelievable volume and texture in your hair that will last all day and into the night. We hope you aren't afraid of heights!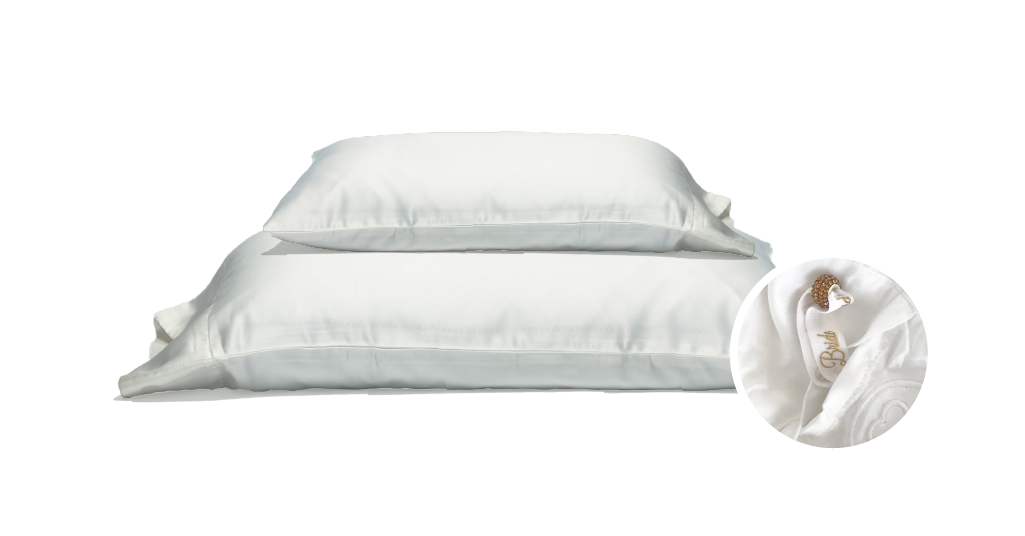 Savvy Sleepers pillowcases
These pure satin pillowcases are ultra-smooth and sleek. Not only that, they protect your blow out and eyelash extensions. They are soothing for the skin while preventing facial creases as you sleep. They prevent hair breakage, compared to harsh cotton pillowcases. PLUS, top dermatologists, plastic surgeons and hair stylists recommend them. It's literally like a nightly spa treatment for hair and skin. You'll wake up on the big day feeling extra refreshed! (@savvysleepers)
We're giving the whole squad a set of the White Russian standard and travel size pillowcases. **Each has a secret pocket for love notes, Heidi hair ties, or a sweet surprise. Perfect gift for bridesmaids, mother-of-the-bride, and bridal shower gifts.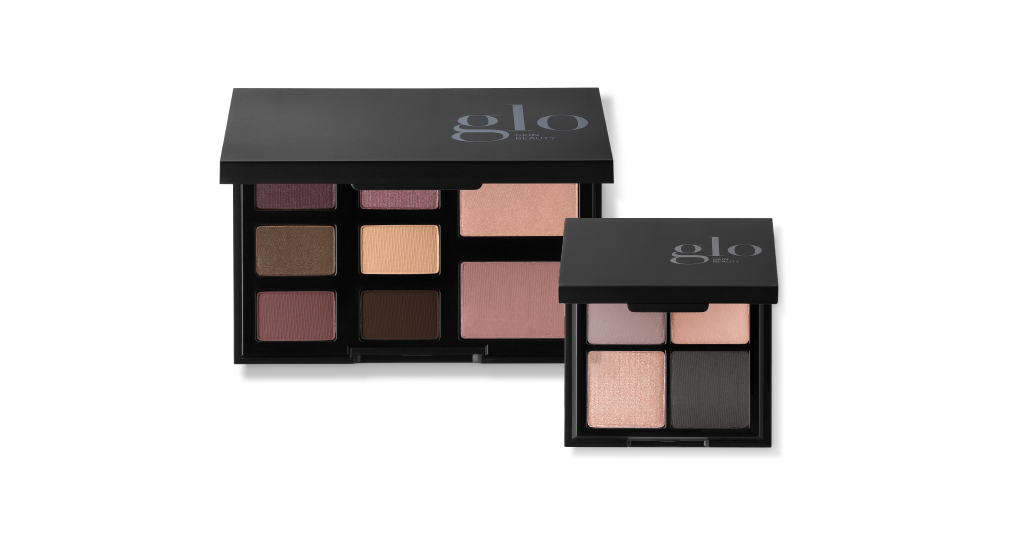 Delivering on the promise of healthy, beautiful skin is what drives Glo Skin Beauty. Their innovative skincare and nourishing mineral makeup collections work together seamlessly to reveal your authentic best! So, bat those eyes, babe! (@gloskinbeauty)
For the bride: Win this Shadow Palette Glo Skin Beauty! Includes a mix of eight matte and metallic eye shades that can quickly take your look from soft and subtle to bold and dramatic for endless Wedding day to night possibilities. Infused with Vitamins C, E, and Green Tea Extract, these vibrant mineral shadows offer long wearability and incredible dimension. Glo Skin Beauty's makeup is talc free, paraben free and cruelty-free.
For the maids: Create a custom eye statement with four expertly matched shades. Formulated with skin-benefitting antioxidants and rich mineral pigments, these blendable shadows bring any look to life.
Want to enter? Head on over to our Instagram and follow the instructions!
*One lucky bride + 4 of her bridesmaids will win! Contest open to the US and Canada. Prize valued at over $2000. 1 winner picked April 4th, 2018. Must follow all guidelines to be entered.