Halloween is the one holiday where it's normal (maybe even celebrated) to be something you're not. Looking for a fang-tastic Halloween makeover? You've come to the right place, Blo Babe. We've laid out 5 looks below that are sure to be boo-tiful on you!
Don't see the look you want? We've got you covered, as always. Show your stylist a pic of the frightfully-gorgeous look you're after, and they'll have you ready to make your Halloween team scream!
Check out our top 5 picks for Halloween looks below!
 Wonder Woman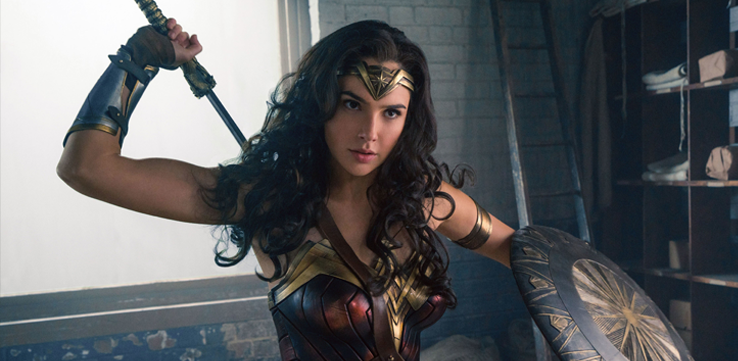 © 2017 Warner Brothers. All Rights Reserved.
Channel your inner super hero with this glam-azonian goddess look! Wonder Woman hit theaters early this summer and we still can't get enough. Visit your nearest Blo and ask for the Pillow Talk style – full messy beach waves will pair perfectly with your tiara (make sure you bring it to your appointment)! Want to add a little something extra? Select Blo-cations offer makeup and beauty services, and this look pairs perfectly with our Class Act makeup. A dramatic cat eye paired with a bold lip – it's flattering on all face shapes and skin tones.
Mermaid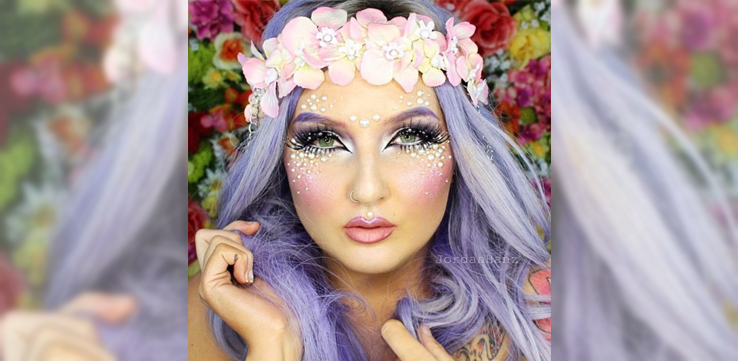 @jordanhanz
The saying, "there's plenty of fish in the sea" rings true with this deep-sea look. The best part? This costume can be done a million different ways, so let your imagination swim free! We suggest asking your Bloer for the Go Fish (the perfect plait for this look!), the Pillow Talk, or our Up Do a La Carte service (a choose-your-own-style service). Want to glam it up a bit more? Ask our beauty experts for a sea-inspired makeup look. Select blo-cations also offer flower crowns from Flower Children Only in case you feel like adding some extra umph. Trust us, you're going to look fin-tastic!
Jasmine from Aladdin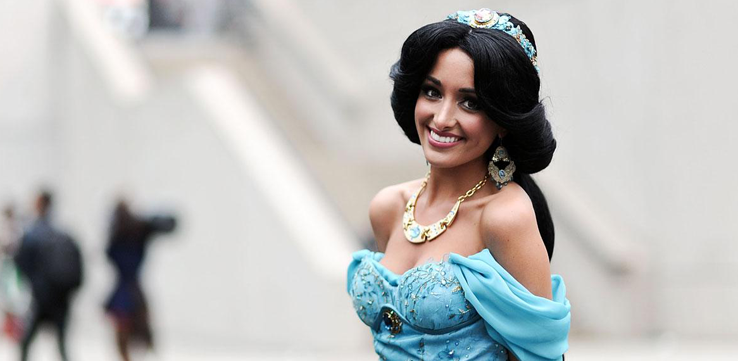 We can show you the woooooorld! Okay, maybe not THE WORLD but we do have 90+ locations in 3 countries to blo you away.
Our next pick is Jasmine from the classic Disney movie Aladdin (or the new remake, rumoured to be coming out in 2019). Ask for the Up Do a La Carte and bring in some pics of Jasmine-styled ponytails you love. We'll work our magic hot tools to make your hair wishes come true (no genie necessary). Want to take this look to the next level? Our Makeup menu is packed full of flawless options. We recommend pairing your lush pony with our Cabana Queen look – some earthy gold and brown shadows finished with a glossy lip will help bring out your inner princess.
Daenerys Targaryan from Game of Thrones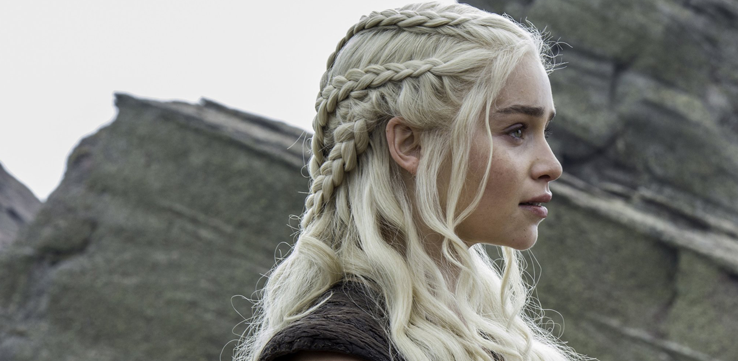 Halloween is coming. Pretty sure we've all dealt with a few dragons in our life (you know, the ones that cut in front of you at the check out line…) so why not channel your inner Daenerys this Halloween? Ask for our Pillow Talk style, then add some braids to your do* (the more the better!). For a more intricate look, ask for our Up Do a La Carte and bring us some pictures of your favorite dragon-riding warrior. We'd pair this 'do with the Daydreamer look from our makeup menu. Dewy soft skin + a palette of nudes, pink and blush tones screams Queen of the Iron Throne and ruler of the Seven Kingdoms.
* Braids cost extra.
 Belle (from Beauty and the Beast)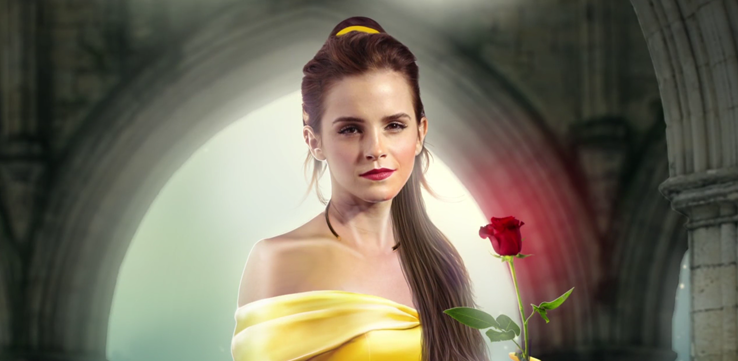 Emma Watson as Belle in Beauty and the Beast (2017) 
© 2017 – Walt Disney Motion Pictures
Beauty and the blow out! This babe is total classic and an all-time childhood fav! Get this delicate 'do by asking for our Up Do a La Carte with a half-up and half-down style. Our Wedding Belle makeup is the perfect match for this 'do. A delicate, dreamy and perfectly polished palette will have you looking picture-perfect all night long – just stay out of the West Wing, Blo Babes!
Ps. Don't forget to bring in any hair accessories for your costume to your Blo appointment! Or check out our Pink Pewter hair accessories in-bar.
Head on over to our instagram for a chance to win two blow outs! @bloheartsyou  
Don't forget to book ahead, Blo Babes! Boo-tiful tresses guaranteed.
Happy Haunting!
xo, Blo