We asked our talented Bloers (aka stylists) across all of our Blo locations to submit a look to round out Blo's Summer hair menu, coming this June!.
Our panel of judges have narrowed it down to 4 finalists and now we need your help selecting the final look! Cast your vote today, and let us know what look you want to see on Blo's 2017 Summer Hair Menu. Hurry, voting ends at midnight on April 10th.
May the best tressed Blo Babe win!
Thanks for voting, our winner has been selected!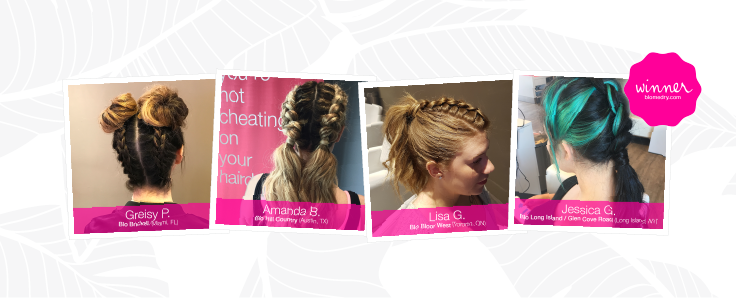 Please note that you may only vote once.
xo, Blo