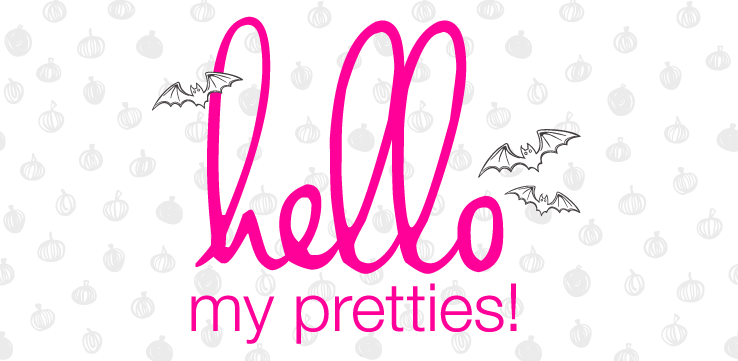 People will stare, make it worth their while!
For those blo babes that need a little primping to make their grand entrance at a spooky soiree, get inspired by a full Halloween makeover at your nearest Blo! With our help you're sure to win best costume (and that's not 'witch'-ful thinking).
If you want to be a graveyard smash, here are four fang-tastic Halloween costume ideas to consider this October 31st!
1.) katniss everdeen, the hunger games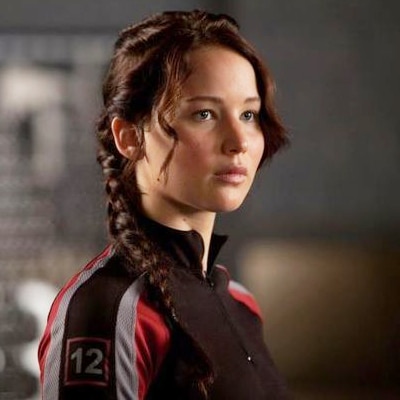 The final instalment of the Hunger Games saga may not be premiering until November, but Katniss's signature over-the-shoulder plait is just one wash, blo & go away!
blo tip: If you need a longer mane to pull this off, ask for our "hidden assets" service (a blo out plus clip-in extension installation). Bring us your clip-in extensions and we will hook you up!
(Styled by Blo Charlotte.)
2.) khaleesi, game of thrones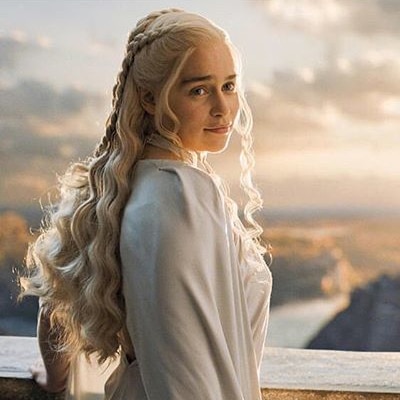 The mother of dragons is one of the most popular characters on this hit series. For this look, all you need is braids and waves – ask your bloer for a #CrowningGlory crown braid (left) or #FallinLove waterfall braid (right). blo tip: Opt for our signature #PillowTalk waves to finish off your ethereal 'do. (Styled by Blo Orlando.)      
3.) sally, the nightmare before christmas
Blo makeup services* are the icing on your orange-and-black cupcake. This frightfully fun Tim Burton-inspired look was styled by Blo Carlsbad artist, Mandy Rahm.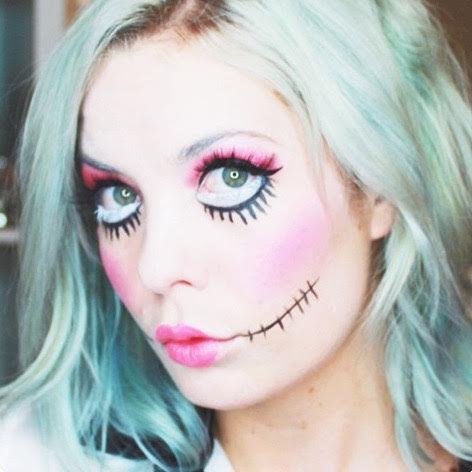 4.) pin-up, pop art babe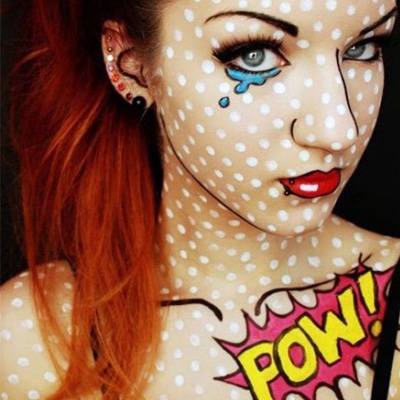 (Image via Pinterest.) Inspired by the Pop Art movement, add a little vintage pin-up girl 'do to your "boom" and "pow" look! blo tip: Ask for our #UpDoALaCarte service: A choose-your-own style prerogative, bring us a pic or do an interpretive dance. We'll get it. (Styled by Blo Brickell.)  
*Makeup services vary by blo-cation. Look for our "beauty mark" to see which bars offer blo beauty services!
So what will you be tressing up as this year for Halloween? Don't forget to book ahead, blo babes, and we'll be sure to save you seat.
happy haunting!
xo, Blo
---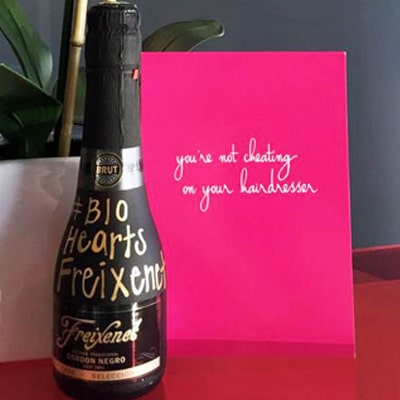 Pick your poison!
On October 30th and 31st, Blo Blow Dry Bars located in Austin (Domain & Bee Cave), Dallas, New Orleans and Miami will be serving Freixenet Cordon Negro minis to add some bubbly fun to the pre-monster mash prep!