On July 4th, 2015  Blo launched the "Blo hearts Military" initiative, where women in service, veterans, military spouses, and their dependents can enjoy Blo services for 10% off (including franchise opportunities for veterans). For members of the Blo family, and for one franchise partner in particular, this program hits close to home.
Laura E. Willey is the owner of Blo Gaslamp in San Diego, California. As an entrepreneur, Laura knows the importance of being able to give back to the community, and having recently married a pilot in the U.S. Navy, Laura has first-hand experience in what it means to be a military spouse waiting for your loved one to return home.
How are you connected to the military?
Laura: 

I recently married Lieutenant Daniel E. Willey, and most of my friends are in the Military. San Diego has an abundance of Military with a few bases locally and in the surrounding areas.

Since you're experiencing it first-hand, would you mind describing what Military spouses go through on a daily basis?
It's really hard to put into words what it is you have to go through. As a Military spouse, you're without your significant other for several months at a time. In the last year, Dan has left for four months for work-ups and then will be leaving for deployment in the fall. We're expecting a baby in August, which he may be missing due to training. There are a lot of big moments the spouses miss out on.

Do you think this discount will help boost the spirits of Military wives who are going through the same thing as you?
Yes! The discount is to show appreciation, but being able to make anyone feel pretty is an advantage. A lot of spouses will go and get their hair or makeup done prior to them returning. It always makes you feel a little bit better about yourself or your situation. You want that boost.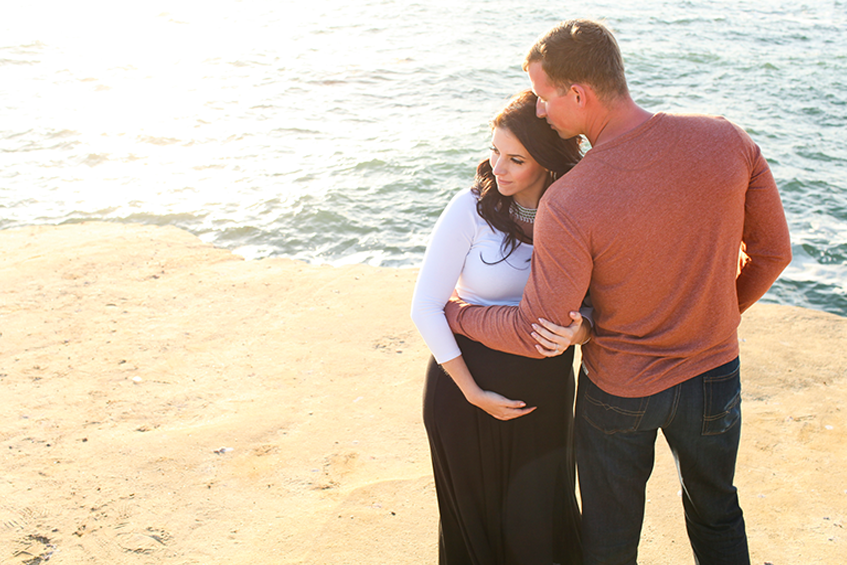 As a Military spouse and as an entrepreneur wanting to give back to the community, can you put into words why this "Blo hearts Military" initiative is so important?
As a Military spouse, the number of friends I have made in the military community are countless. I know from personal experience that service members and their families are often forced to make sacrifices, both physical and emotional, often from the absence of loved ones. However, the camaraderie and friendship that abounds in the community has made me feel like I have a second family, which I would not trade for anything. I would like to add to and spread the kindness that has been extended to me by the Military community in any way I can, even if it's just for 40 minutes to make someone feel appreciated and beautiful!
Follow Laura on Instagram at @propertease_maven. Meet Laura in person at Blo Gaslamp, located at 435 Island Avenue, San Diego, California. Click here to book your Gaslamp blo or to find a location nearest you!
---
Interested in opening a Blo of your own? Click here to learn more about our low-cost franchising opportunities.